TMA II (Classification) Ops, STTAS
Southfield
Primary Location: SOUTHFIELD, MI - United States
Facility Southfield
Job ID 208248
Zip Code 48034
---
UPS Supply Chain Solutions is currently seeking a Trade Management Analyst II to impact the business by mastering import/export regulations. The ideal candidate will possess a Customs Broker License or be currently pursuing a license from the U.S. Customs and Border Protection. This position offers on the job training in the areas of entry, classification, NAFTA origin verification projects and other FTA eligibility programs, and various customer specific compliance projects. 
The Trade Management Analyst II conducts and monitors on-site compliance assessments at customer facilities and reports audit findings and recommendations to client management teams. He/She guides the development of compliance improvement plans and prepares import and export policies and procedures manuals. The Trade Management Analyst II provides import and export compliance analysis and direction to clients in the areas of classification, valuation, preferential trade programs (e.g., Free Trade Agreements [FTA], Drawback, etc.), other government agency requirements, export licensing, and to guide assistance rendered to clients during Customs audits. He/She facilitates business development and manages customer training programs. The Trade Management Analyst II researches, prepares, and submits ruling requests, protests and prior disclosures to Customs. 
Responsibilities and Duties
Processes import and export classification requests
Maintains customer relationships and works to resolve any customer service issues
Communicates with clients, customs brokers, suppliers as well as government agencies, both verbally and in writing
Provides team training on client related activities, including procedures
Manages team's daily activities, and mentors and directs as necessary
Reviews and updates procedures and ISO documentation, and provides suggestions for process improvements
Prepares client meeting presentations, actively participates in client meetings, and travels to client locations as required
Arranges programming changes, enhancements, etc. to in-house programs and performs testing updates as required
Interfaces with other departments to ensure all tasks are completed according to contract specifications and client expectations on a timely basis
Provides electronic statistical reports, key metrics, and performance indicators to management clients as necessary
Knowledge and Skills
Demonstrates business propensity and strong desire to develop
Displays professionalism and be career-focused
Consistently demonstrates initiative, positive attitude and commitment to personal, team and company goals
Forward-thinking and possesses the ability to identify process improvements
Demonstrated ability to manage multiple tasks in a fast-paced environment under minimal supervision with a high attention to detail
Proven analytical, verbal/written communication, customer service, and time management skills
Strong organizational skills
Proficient knowledge and use of Microsoft Office Suite (Word, PowerPoint, Excel, and Access, if necessary)
Strong knowledge of US Customs and Border Protection Regulations
Available to travel
Customs Broker License - Preferred
International Trade, Logistics or Freight Forwarding experience - Preferred
Minimum of two years of general office experience - Preferred
Bachelor's Degree (or internationally comparable degree) - Preferred
Previous customs experience, including import and export classification - Preferred
Knowledge of Customs operations, rules and regulations - Preferred
UPS is an equal opportunity employer. UPS does not discriminate on the basis of race/color/religion/sex/national origin/veteran/disability/age/sexual orientation/gender identity or any other characteristic protected by law
Apply Now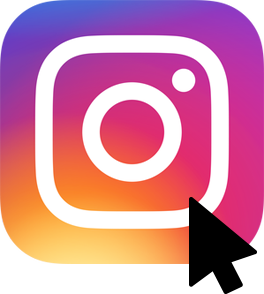 Future You
Loves

Our Instagram Page Follow Us
Jobs on the map
See where Future You will go.
Learn More
Get Job Alerts
Take another step toward Future You.