Sr. CBR (Drawback) Ops, STTAS
Southfield
Primary Location: SOUTHFIELD, MI - United States
Facility Southfield
Job ID 215708
Zip Code 48034
---
UPS Supply Chain Solutions is currently seeking a Sr. Customs Brokerage Rep (CBR) to impact the business by mastering drawback regulations. The ideal candidate will possess a Customs Broker License or be currently pursuing a license from the U.S. Customs and Border Protection. This position offers on the job training in the areas of Drawback, Conflict Minerals and various customer specific compliance projects.
The Sr. CBR is responsible for data entry, document preparation and document validation in support of filing Drawback claims. He/She supports Drawback team members with claims submittal to CBP. He/She is responsible for clerical support other supportive services necessary for the Drawback Team. In addition, the Sr. CBR assists with contacting suppliers and conducting additional follow up as needed to respond within the specified goal to ensure compliance.
Responsibilities and Duties
Processes supporting documentation such as prepping imports, calculating complex entered values and/or duty units, data entry, sorting, matching, photocopying, and checking
Prepares drawback forms and maintains/stores account documentation
Communicates with clients, suppliers, brokers, etc. both verbally and in writing

Knowledge and Skills
Must demonstrate business propensity and strong desire to develop
Must display professionalism and be career-focused
Must consistently demonstrate initiative, positive attitude and commitment to personal, team and company goals
Must be forward-thinking and possess the ability to identify process improvements
Demonstrated ability to manage multiple tasks in a fast-paced environment under minimal supervision with a high attention to detail
Proficient analytical, mathematical, verbal/written communication, customer service, and time management skills
Excellent organizational skills
Proficient knowledge and use of Microsoft Office Suite (Word, PowerPoint, Excel, and Access, if necessary)
Proficient knowledge of US Customs and Border Protection Regulations - Preferred
Bachelor's Degree (or internationally comparable degree) - Preferred
Customs Broker License - Preferred
International Trade, Logistics or Freight Forwarding experience - Preferred

UPS is an equal opportunity employer. UPS does not discriminate on the basis of race/color/religion/sex/national origin/veteran/disability/age/sexual orientation/gender identity or any other characteristic protected by law
Apply Now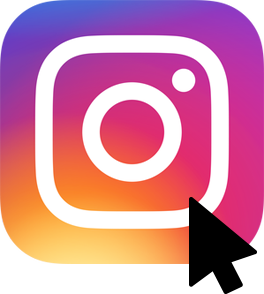 Future You
Loves

Our Instagram Page Follow Us
Jobs on the map
See where Future You will go.
Learn More
Get Job Alerts
Take another step toward Future You.