Solutions & Implementations Mgr-STTAS-OPS
Southfield
Primary Location: SOUTHFIELD, MI - United States
Facility Southfield
Job ID 215119
Zip Code 48034
---
The US Drawback Solutions Manager supports the development of global TAS drawback opportunities. He/She supports implementation strategies to improve customer satisfaction and promote revenue growth. This position partners with Business Development, TMS operations and Brokerage Operations, Industrial Engineering and other key functions to ensure customer experience objectives are met. He/She manages through influence, other subject matter experts to ensure timelines and project deliverables, ranging from process, technology, data, and people capability enhancements are deployed. This position supervises others within the department.
The US Drawback Solutions Manager works in connection with the implementation and operational teams to ensure new customer onboarding experience is positive. This position cultivates new opportunities with both internal and external prospects. He/She will also be the primary speaker at various customer outreach events and will travel to interface with potential clients to explain the drawback process. The US Drawback Manager follows up with assigned resources formally (e.g., status meetings, etc.) and informally to continuously manage the productivity of the team, project timelines, and deliverables. He/She helps to identify individual and team skill gaps and developmental opportunities (e.g., training, special assignments, conferences, projects, etc.) to facilitate individual and team development.
Responsibilities and Duties
Holds others accountable to established performance levels to achieve individual and group goals
Analyzes customer workflow processes, compliance requirements, technology, labor requirements, and customer trade profiles to evaluate potential solution options
Summarizes merits, costs, and risks associated with each solution to develop recommendations for selection of the best solutions for the customer and the UPS SCS
Ensures affected functions or groups are identified and works with them to negotiate process changes, ownership of processes, and to manage project impact
Recommends adjustments to ensure the solutions incorporate the voice of the customer and is consistent with the solution definition and scope of work
Coaches others and provides on-going feedback and support to improve performance
Coordinates with the Integration team to develops project plans (i.e., detailed plan, milestones, and work breakdown structures) and assigns tasks to resources to ensure that the project will be completed on time and according to specifications
Conducts project debriefs to identify best practices, process improvement recommendations, and repeatable business models
Coordinates with other UPS business units on deals involving multiple projects to ensure an effective solution is developed
Knowledge and Skills
Assesses Business Needs: Identifies current and future needs of the customer or business; understands how business needs dictate the project's requirements, project direction, business objectives, and resource allocation; makes recommendations on the solutions-design phase of the project
Brokerage and TMS Operations Knowledge: Demonstrates a complex knowledge of drawback and TMS operations; considers the impact of drawback and TMS operations on other parts of the business; develops solutions to improve brokerage and TMS operations
Supply Chain Management: Demonstrates a detailed understanding of supply chain concepts; makes recommendations for changes to solve supply chain problems
Project Management: Develops project management plans and leads the implementation for moderately complex and medium duration projects as well as basic programs; defines most of the initiatives project needs and cross-functional roles/responsibilities throughout the project life cycle; develops recommendations on best way to fulfill the project requirements given the current project and organizational dynamics; overcomes basic organizational resistance to cross-functional demands; demonstrates ability to successfully apply the project management discipline and remains current on project management practices and tools
Projects, Programs or Processes Design and Development: Defines business requirements for projects and/or processes; develops and validates components of routine projects, programs, or processes; ensures components meet design specifications; identifies root causes of typical development problems; pilot tests prototypes
Negotiation: Demonstrates the ability to use negotiation techniques in less complex situations; recognizes the potential impact of negotiation proceedings on the business; gains consensus from involved parties
Work Methods, Processes, Flows Analysis: Independently conducts standard analyses to identify problems in methods, processes, or workflow; interprets results of analyses; recommends solutions to address identified requirements, problems, or inefficiencies
Experience demonstrating proficiency with Microsoft Office Suite Products (Excel, Word and PowerPoint)
Experience in Brokerage, Industrial Engineering, Operations, Sales, Technology, Consulting, Program Management, Business, Analytics, or Logistics
Experience supervising others
Bachelor's Degree (or internationally comparable degree) in Business Admin or Finance - Preferred
Experience with Project Management - Preferred
Certified Licensed Customs Broker - Preferred
UPS is an equal opportunity employer. UPS does not discriminate on the basis of race/color/religion/sex/national origin/veteran/disability/age/sexual orientation/gender identity or any other characteristic protected by law
Apply Now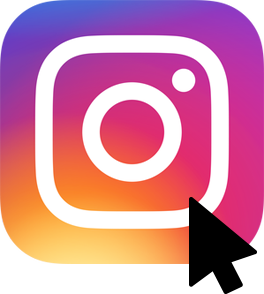 Future You
Loves

Our Instagram Page Follow Us
Jobs on the map
See where Future You will go.
Learn More
Get Job Alerts
Take another step toward Future You.