Functional User Rep (Drawback) Ops, STTAS
Southfield
Primary Location: SOUTHFIELD, MI - United States
Facility Southfield
Job ID 202029
Zip Code 48034
---
UPS Supply Chain Solutions is currently seeking a Functional User Representative to coordinate the analysis and resolution of end user requirements for process and application development. This position works with individual functional teams to identify and document the needs of the end user for process and application enhancements. The ideal candidate will be able to define requirements based on current functionality and subject matter expertise. They will be able to map and validate documented requirements, as well as, validate current functionality against identified business processes and test scenarios. Expertise in working closely with Information Technology (IT) to map functional design to technical design is desired.
The Functional User Representative bridges the gap between operational functions and IT to facilitate the best possible end user solution, and validates requirements for consideration of rewrites and application enhancements. This position coordinates business and functional requirements for application enhancements and collaborates with IT on deployment and testing. He/She will provide training plans and agendas to end users via classroom, remote, or in one-on-one settings to educate end users on functionality. If this sounds like your ideal career opportunity, we want to hear from you!
Responsibilities and Duties
Validates requirements for application enhancements
Coordinates business and functional requirements
Conducts application testing
Provides end user training and support
Analyzes and resolves end user inquiries
Supports design of integrated solutions to business problems
Knowledge and Skills
Demonstrates a basic understanding of a business problems and recommends a solution to solve the business problem
Demonstrates some advanced knowledge of database design principles; works with users to define requirements with minimal oversight from others; defines user rights; describes security measures, such as passwords, firewalls, and access rights based on user requirements; describes information organization, such as classes, links, records, and fields
Demonstrates proficiency in the use of several different system tools; recommends appropriate tools to meet development and support needs; utilizes various tools to diagnose and resolve problems; prepares business cases for the purchase of new tools; integrates systems with other technologies
Demonstrates a broad understanding of business requirements or critical elements of a problem; identifies the impact of a problem on multiple areas of the business; recommends improvements to existing processes or programs
Demonstrates a working knowledge of techniques for soliciting and gathering information; identifies appropriate sources of information
Recognizes the basic impact of technology on UPS business, services, and processes; identifies technological barriers in achieving desired objectives; maintains appropriate breadth and depth of technological knowledge for current work assignment
Able to communicate designed and developed technology solutions and their desired outcome in general terms; expresses the importance of an effective implementation; develops implementation plans
Master's Degree (or internationally comparable degree) – Preferred
Customs Broker License - Preferred
UPS is an equal opportunity employer. UPS does not discriminate on the basis of race/color/religion/sex/national origin/veteran/disability/age/sexual orientation/gender identity or any other characteristic protected by law
Apply Now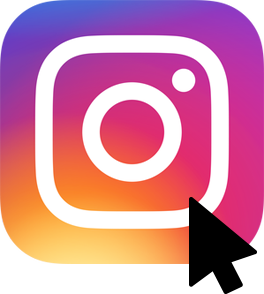 Future You
Loves

Our Instagram Page Follow Us
Jobs on the map
See where Future You will go.
Learn More
Get Job Alerts
Take another step toward Future You.