Brokerage Instructional Design Specialist-STTAS
Southfield
Primary Location: SOUTHFIELD, MI - United States
Facility Southfield
Job ID 215959
Zip Code 48034
---
UPS is seeking a Brokerage Training Instructional Design Specialist to support knowledge and skill development of Brokerage training programs through the design and application of instructional design methods. He/She assists in the identification of critical skill gaps and development of effective learning interventions to reduce gaps. This position works closely with subject matter experts (SME), Brokerage Operations management, and Brokerage Training management to understand aspects of policies, procedures, systems, and skills requiring instruction.
Responsibilities and Duties
Conducts needs analysis and project scoping for training requests
Understands and interprets government regulations and U.S. Customs requirements
Designs training materials based on audience, purpose, adult learning principles, and instructional design principles
Produces instructional materials for various instructional delivery methods (e.g., classroom, e-learning modules, tutorials and written job aids, etc.) to meet project specifications
Creates course content outlines in collaboration with designated SMEs to ensure deliverables meet training and learning strategies
Gathers data on training needs and learning interventions to integrate design of training materials and programs
Creates training content to reflect and address the scope, sequence, and learning objectives developed through team collaboration
Coordinates with others in the Brokerage Training Department, SMEs, Brokerage Network Trainers (BNT), and Brokerage Operations throughout course development process (i.e., initial planning, content brainstorming sessions, media development, and writing) to meet goals and objectives
Test training offerings prior to deployment to guarantee instructional materials meet outlined learning and training goals
Writes test scripts for training material beta tests
Conducts end-user testing and documents and compiles test results
Conducts annual audits of training materials
Creates and implements surveys to measure user impact of training
Plans and develops course goals and objectives to foster knowledge and skill development of training participants
Collaborates with internal customers, SMEs, and project managers to assist with the direction and management of projects.
Writes training assessments for various training offerings (e.g., classroom training, workshops, e-learning and tutorials, etc.)
Designs platform to develop evaluation tools (e.g., surveys, questionnaires, etc.) necessary for measuring training and learning intervention effectiveness
Provides instructional expertise and recommendations to support trainers in the implementation of training programs
Facilitates instructor-led and webinar training sessions
Identifies and implements updates for all training materials 
Provides global training support as needed
Uses appropriate tools and technology such as MS Word, PowerPoint, Camtasia, Audacity. Articulate, Storyline 2
Knowledge and Skills
Demonstrates a general understanding of ways to identify and measure the current needs of the customer or business; uses the business need to help define the project's requirements
Has working experience and demonstrates a detailed understanding of processes, procedures, and methods within freight and small package operations, e.g. air/ocean, small package, freight borders; demonstrates a broad knowledge of tools, equipment, and technology used in brokerage operations; identifies root causes of recurring issues
Develops plans that balance details and the "big picture"; adapts the level of detail required for a given audience and the purpose; completes work with thoroughness; maintains records and information in an organized manner; audits available information for inconsistencies; maintains documentation that support the completion of work and retention of details/decisions
Analyzes various sources of information to assess need and determine appropriate intervention(s); identifies scope of intervention(s) and creates blended learning solutions; designs and deploys product testing; identifies and designs appropriate evaluation tools to measure training effectiveness provides suggestions toward updating and improving content
Applies knowledge of agency functions and regulations to compliance and enforcement activities; identifies routine situations where the organization may be out of compliance as well as the specific impacts of non-compliance
Develops project management plans and leads the implementation for basic projects of short duration requiring limited coordination and resources; supports initiatives with well-defined project needs and cross-functional roles/responsibilities throughout the project life cycle; manages minimal organizational resistance to cross-functional project demands; employs project management tools and technology (e.g., Microsoft Project, Program Management Group website, etc.) appropriately
Writes complex and/or unusual technical documents; advises others in improving technical writing skills; identifies emerging issues in the field of technical writing in specialized area of expertise
Experience developing and designing training material and/or procedures
Experience working in Brokerage Freight and/or Small Package Operations
Must be available to travel as needed
Bachelor's Degree (or internationally comparable degree) - Preferred
Customs Broker License - Preferred
UPS is an equal opportunity employer. UPS does not discriminate on the basis of race/color/religion/sex/national origin/veteran/disability/age/sexual orientation/gender identity or any other characteristic protected by law
Apply Now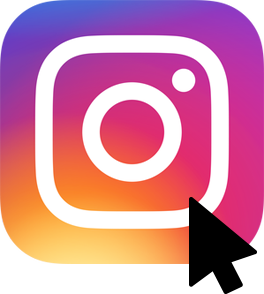 Future You
Loves

Our Instagram Page Follow Us
Jobs on the map
See where Future You will go.
Learn More
Get Job Alerts
Take another step toward Future You.