Warehouse Supervisor
Full-Time
Shepherdsville, Kentucky
Level: Entry
Travel: No
Job ID: 312223
Zip Code: 40165
Street Address: 200 Velocity Way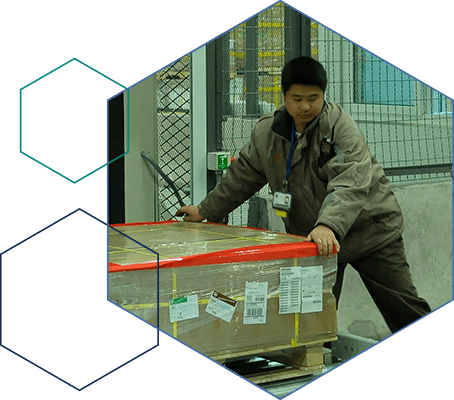 Global Logistics & Distribution Warehouse Associate Snapshot
Full-time roles
Team-Oriented Environment
Advancement Opportunities
Light industrial work
Benefits
Medical, Dental, Vision & more


after 30 days

401(K) plan with match

Growth from within
Benefits Disclaimer
The benefits and compensation information provided on this website are for informational purposes only. Not every product or service is available or applicable to every employee and the availability of a product or service is subject to change. UPS reserves the right to alter or delete the information provided as required by UPS' business needs.
Warehouse Supervisor
Full-Time
Shepherdsville, Kentucky
Job ID: 312223
Zip Code: 40165
Apply Now
Date posted 05/18/2022
Job Summary
Are you looking to expand your career horizons with the world's largest transportation and logistics company? UPS is seeking a Distribution Supervisor I to manage many daily activities for an account, department or station of a Supply Chain Solutions warehouse operation. The incumbent ensures performance goals are met, maintains inventory accuracy and adheres to quality standards. This position also supervises employees who oversee inbound flow, inventory control and outbound flow activities and ensures operational/work efficiency.
Responsibilities
Conducts performance tracking to monitor operational/process compliance; develops improvements
Evaluates operational capacity to determine downtime, layout optimization and throughput; identifies inefficiencies and completes corrective action plans
Generates account and system reports
Conducts training on inventory cycle counting and reconciliation, monitors inventory levels, performs physical inventory audits and researches discrepancies
Manages workloads to ensure customer contract requirements and deadlines are met
Tracks customer activity, participates in customer meetings and leverages customer knowledge to identify new business development opportunities
Determines training needs
Provides employee feedback and support, conducts performance evaluations and resolves individual and group performance issues
Preferences
Manages budgets and understands accounting processes; determines needed resources and allocates funds; monitors expenditures to budget targets; resolves discrepancies

Applies legal, regulatory and safety compliance knowledge to reduce company risk
Coaches and develops others using career development processes and tools
Manages and establishes working relationships with vendors (e.g., suppliers, consultants, contractors)
Applies supply chain and logistics knowledge as it relates to manufacturing and distributing products
Bachelor's Degree (or internationally comparable degree) in Business, Logistics/Distribution or related field
UPS is an equal opportunity employer. UPS does not discriminate on the basis of race/color/religion/sex/national origin/veteran/disability/age/sexual orientation/gender identity or any other characteristic protected by law
Apply Now
Warehouse Associates Career Path
Order Picker – Warehouse

leads to PITO Operator - Warehouse or Inventory Control.

PITO Operator – Warehouse

leads to Distribution Supervisor I.

Inventory Control

is the end of this branch.

Senior Warehouse Associate

leads to Distribution Supervisor I.

Distribution Supervisor I

is the end of this branch.
Get Job Alerts
Take another step towards your career at UPS
You Belong At UPS
We are better together. We are stronger united. We are UPS
Learn More