Public Relations Supervisor
The UPS Store, Inc.
Primary Location: SAN DIEGO, CA - United States
Facility The UPS Store, Inc.
Job ID 220417
Zip Code 92121
---
The UPS Store, Inc., a wholly owned subsidiary of UPS is the world's largest franchisor of retail shipping, postal, printing and business service centers. The UPS Store has over 5,000 independently owned locations in the U.S. and Canada. If you're looking for an exciting and dynamic career opportunity, we want to hear from you!
The Public Relations Supervisor assists in the planning, execution, and management of company's public relations & social media strategy. He/She oversees day to day media relations and monitors the brand social channels and content editorial calendar. This position also involves executive and franchisee support, media relations, issues management, coordination of interview and public speaking opportunities, and event management. He/She coordinates efforts with UPS corporate public relations and assumes departmental responsibility in the absence of the department manager.
The Public Relations Supervisor acts as an official spokesperson for The UPS Store brand with media and external audiences. He/She coordinates development of PR materials (e.g., press releases, blog fact sheets, pitch e-mails, FAQs, and company press kit materials) including related franchisee materials. This position monitors blog content trafficking, review, approvals, and communicates editorial calendar for the corporate blog and also oversees a sponsored blogger program. He/She oversees online brand reputation by working collaboratively with customer relations to address online concerns.
Responsibilities and Duties
Monitors SERM (Search Engine Reputation Management) program execution to support franchise sales
Supports the PR manager in developing PR strategic plans and budgets and also management of PR agency
Conducts proactive media outreach to generate coverage of The UPS Store brand and franchise network
Oversees and updates Public Relations Editorial Calendar
Responsible for the daily management of social media across The UPS Store brand channels (e.g., Facebook, Twitter, LinkedIn, Google+, YouTube, Vimeo, Foursquare, and Slideshare)
Represents The UPS Store brand voice on social channels
Supports PR manager to develop social media strategic planning and budgeting
Prepares and trains company spokespeople through creation of support materials and talking points
Works cross-functionally to identify opportunities and provide support to marketing, product development & management, corporate retail solutions, and franchise sales department
Knowledge and Skills
Applies Service, Product, and Customer Technology Knowledge: Demonstrates a basic understanding of products, services, and customer facing technology solutions offered by UPS along with their features and business applications; describes general customer profiles targeted by the company
Communication Design and Management: Identifies the main message in documents; explains the importance of timely and relevant communication; demonstrates a basic understanding of the different channels available for communication
Communication Design and Management: Identifies the main message in documents; explains the importance of timely and relevant communication; demonstrates a basic understanding of the different channels available for communication
Multicultural Agility: Identifies cultural issues that may impact business needs or customer solutions; applies cultural sensitivity when interacting with others outside one's own geography; leverages cultural awareness to address challenges when operating across different geographical areas; stays current on global and cultural trends
Solicits and Gathers Information: Demonstrates a general knowledge of techniques for soliciting and gathering information
Vendor/Supplier Management: Identifies internal customers' needs and vendors to meet those needs; determines costs and benefits to UPS for vendors' products, commodities, or services; creates bid proposals for vendor solicitation; analyzes vendor responses and develops recommendations for award
Bachelor's Degree (or internationally comparable degree) – Communications, English, Journalism, Public Relations, or related discipline – Preferred
Public Relations experience in an agency or corporate setting – Preferred
UPS is an equal opportunity employer. UPS does not discriminate on the basis of race/color/religion/sex/national origin/veteran/disability/age/sexual orientation/gender identity or any other characteristic protected by law
Apply Now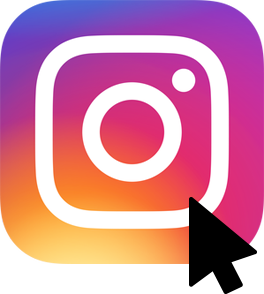 Future You
Loves

Our Instagram Page Follow Us
Jobs on the map
See where Future You will go.
Learn More
Get Job Alerts
Take another step toward Future You.