Product Development Specialist
The UPS Store, Inc.
Primary Location: SAN DIEGO, CA - United States
Facility The UPS Store, Inc.
Job ID 223921
Zip Code 92121
---
The UPS Store, Inc., a wholly-owned subsidiary of UPS is the world's largest franchisor of retail shipping, postal, printing and business service centers. The UPS Store has over 5,000 independently owned locations in the U.S. and Canada. If you're looking for an exciting and dynamic career opportunity, we want to hear from you! 
The Product Marketing Specialist is responsible for supporting his/her marketing workgroup by developing and compiling standard and ad-hoc marketing reports. He/She integrates marketing data and information from multiple sources to produce reports and support the marketing of The UPS Store products and services. The Product Marketing Specialist runs queries on data from The UPS Store proprietary data sources (e.g., volume & revenue data, transactional statistics, etc.) for summarization in standard reports and runs basic data analyses as required to compile standard reports. He/She builds databases to manage data for new reports, and builds reports to efficiently and effectively summarize information, trends, and analyses using graphs, charts, and text. This position also conducts market research such as franchisee and customer surveys and competitive market analysis which provides the team competitive intelligence to make strategic decisions.
Responsibilities and Duties
Supports ad-hoc and canned reporting for the core products and services that are being evaluated
Supports weekly competitive updates that can impact the core products and services offered at The UPS Store and the business overall
Supports competitive analysis presentations on key competitors and new emerging businesses (e.g., market sizing, pricing, financial analyses, competitive offerings, etc.)
Supports program surveys via Qualtrics for the company, provides custom reports tailored to internal customer needs and present results
Manages new Product Development Vendor Funnel (receives and logs new product and service solicitations, manages communications and vendor forms) 
Provides project support to the Product Development team (test area selection, customer research, data analyses, communications, etc.)
Completes special assignments as required by the Product Development team
Knowledge and Skills
Intermediate Microsoft Power BI and SQL skills
Intermediate Microsoft Office Suite skills (Word, PowerPoint, Outlook, etc.)
Intermediate skills creating, modifying and running Access queries
Advanced skills with Excel (statistical formulas, add-ins, etc.)
Bachelor's Degree (or internationally comparable degree) - Preferred
UPS is an equal opportunity employer. UPS does not discriminate on the basis of race/color/religion/sex/national origin/veteran/disability/age/sexual orientation/gender identity or any other characteristic protected by law
Apply Now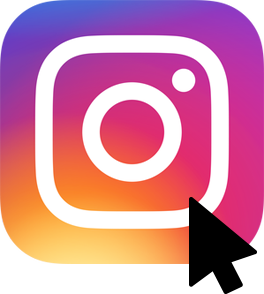 Future You
Loves

Our Instagram Page Follow Us
Jobs on the map
See where Future You will go.
Learn More
Get Job Alerts
Take another step toward Future You.