Inside Sales Account Specialist - SLC
Primary Location

2900 West California Avenue

, Salt Lake City, Utah
Job ID 347581
Full-Time
Salt Lake City, Utah
Level: Varies based on position
Job Summary
The Inside Sales Account Specialist conducts sales calls to existing and potential customers to maintain/grow revenue. This position submits requests to the Pricing department and negotiates rates to obtain new accounts.
Responsibilities
Contacts Customer Base
Reviews and contacts targeted list of customers to establish their interests in services and to update account records in database

Asks focused questions about specific customer needs (e.g., time-sensitive, large volume, etc.) to meet customers' freight needs and obtain additional business
Listens to customers and asks probing questions (e.g., actual needs versus desires, etc.) to identify the customers immediate/long-term freight needs
Works the sales funnel (i.e., promised, pending, positioned, and producing) to obtain customer commitments
Researches and analyzes historic shipping trends to ensure the customer is asked focused questions
Establishes and Submits Pricing Requests
Requests and obtains competitor pricing from customer (i.e, Customer Pricing Verification) to determine rates required to win the business
Analyzes customer data to determine discount percentages and services for customers
Completes and submits customer pricing request to the Pricing department to review, negotiate, and assess profitability
Conducts negotiations with the customer and Pricing department to reach agreeable rates
Reviews pricing agreements with customer to ensure and understanding of discount structure , shipping terms, and accessorial charges
Prospects for New Customers and Opportunities
Contacts customers to determine freight and ground needs
Matches customer needs to service offerings to successfully obtain their business
Receives customer leads from various groups and departments (e.g., Customer Service, Account Managers, Enterprise Customer Management, etc...) to identify potential business opportunities
Probes existing accounts to identify additional departments and areas shipping less-than-truck-load that could use services
Works with external sales representatives to provide and receive assistance with accounts for increasing business potential
Builds and Maintains Relationships with Customers
Responds to customer issues (e.g., billing, shipping, etc.) to clarify, resolve, and address concerns
Conducts quarterly calls to assigned customers to determine customer changes (e.g. new contacts, adjusted shipping needs, reorganizations, etc.)
Maintains customer contacts on a regular basis to retain business
Conducts follow-up calls after shipments to show appreciation for the customers's business
Utilizes aggressive listening skills to understand customer's needs and provide the best solutions
Participates in Inside Sales Special Projects
Assists various departments (i.e., Services, Volume Services, etc.) during peak times to offset resource shortages
Promotes special programs (i.e., flavor of the month) with customers to raise service awareness and uncover new opportunities
Assists Customer Service to identify and resolve customer needs and problems
Provides on-the-job training for new ISAMs to ensure effective job performance
Assists in ongoing special projects to help determine system-wide implementations for increased profits
Preferences
Bachelors' Degree preferred.
This position is being offered by TFI International Inc. or its affiliates, which is not affiliated with United Parcel Service, Inc. or any of its affiliates, subsidiaries or related entities ("UPS").
UPS is an equal opportunity employer. UPS does not discriminate on the basis of race/color/religion/sex/national origin/veteran/disability/age/sexual orientation/gender identity or any other characteristic protected by law
Benefits & Career Advantages
Inside Sales Professionals get a full slate of benefits and rewards.
401(k)

Full Healthcare

Career Growth
& Mobility

Comprehensive
training

Competitive Pay
Career Path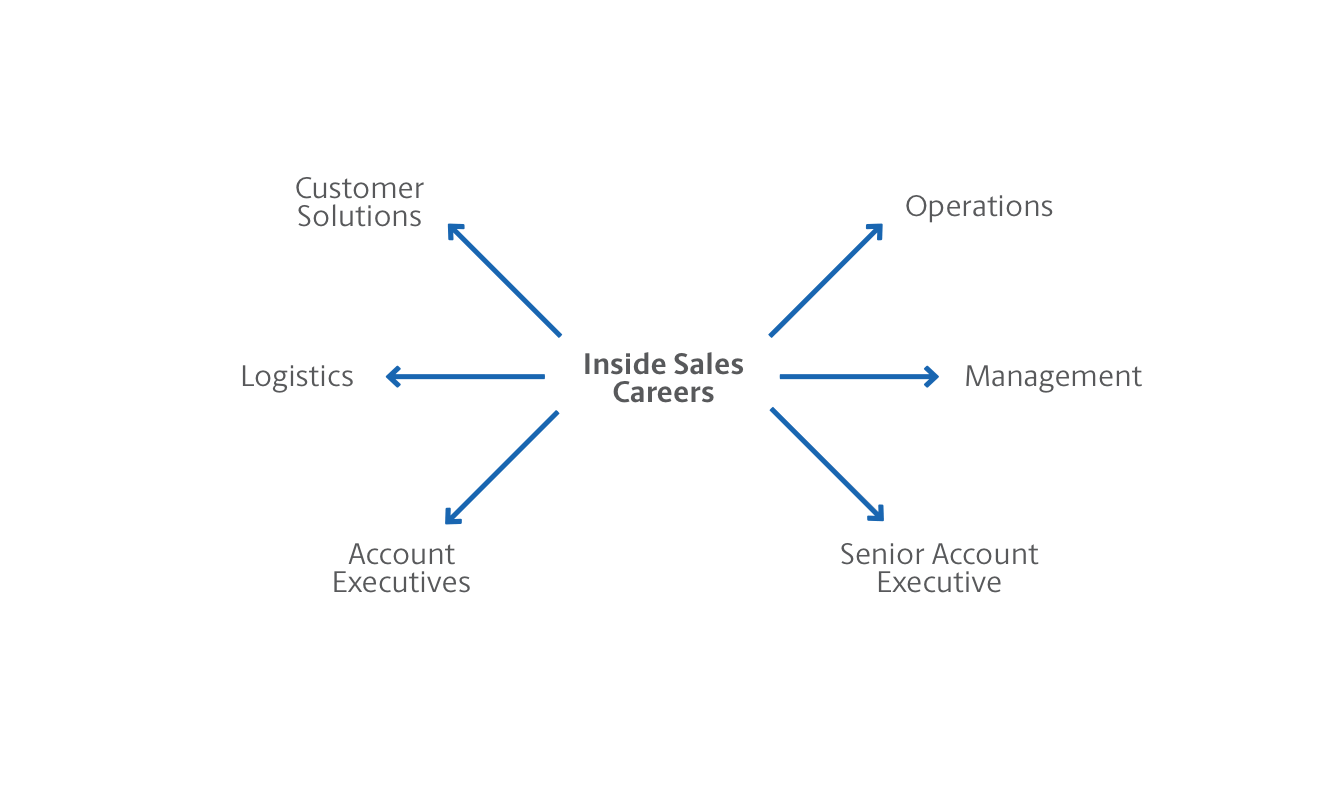 Career Snapshot
Opportunities to Grow

Strength of the UPS name behind you

Diverse team of experts

Creating custom solutions for businesses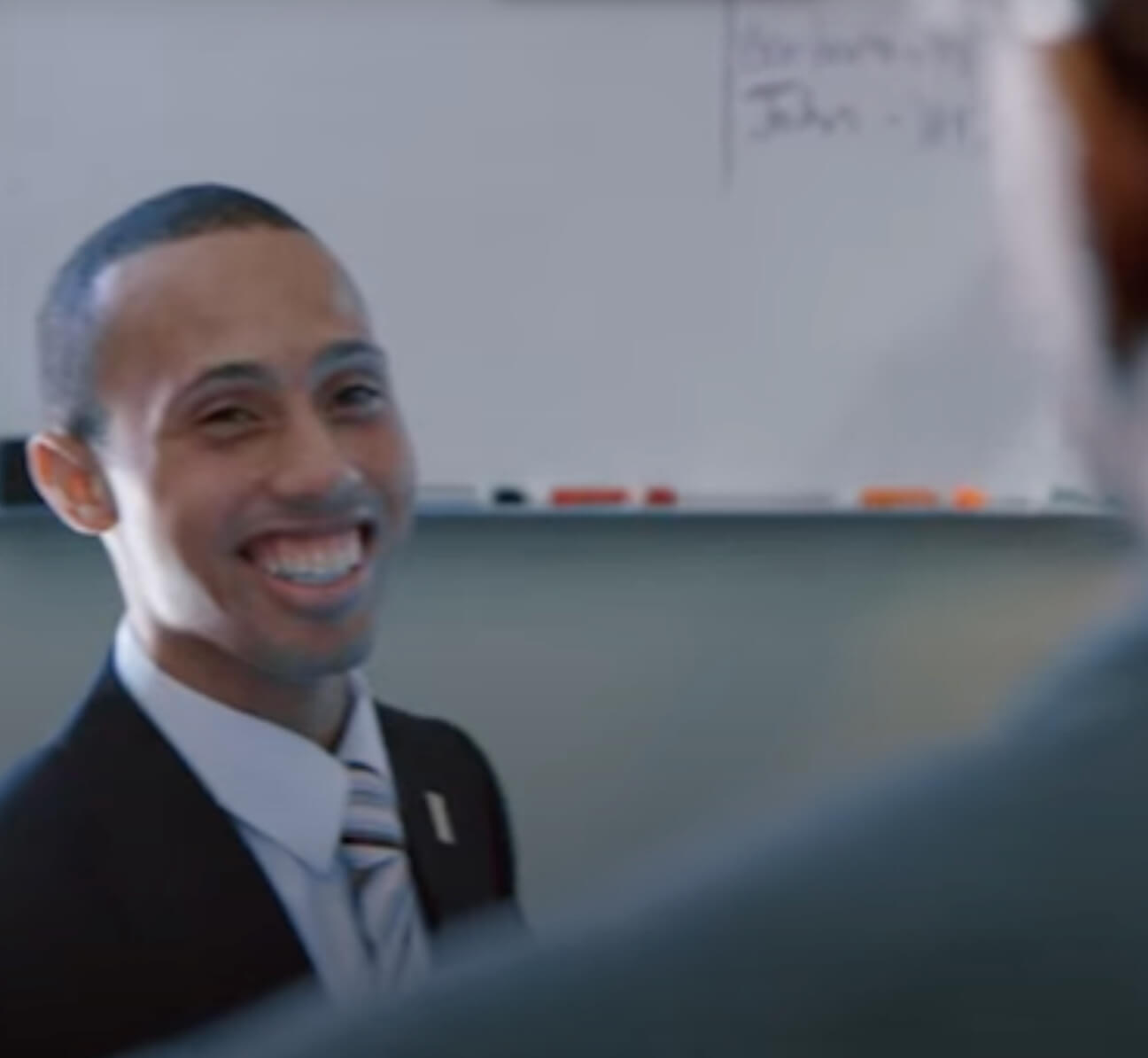 UPS Business Development Overview
Learn about our exciting Business Development opportunities. UPS provides great training and support to make sure you are successful in the role.
UPS Inside Sales
Hear from two of our Inside Sales Representatives on how they got started with UPS and how they are helping others develop their careers.