Security Analytics Specialist
UPS CORPORATE OFFICES
Primary Location: ROSWELL, GA - United States
Facility UPS CORPORATE OFFICES
Job ID 201755
Zip Code 30076
---
While others see chaos in a collection of data, you see trends and patterns. You know how to identify connections in data to make conclusions and recommendations for today. You are curious, inquisitive, and creative. Does this somewhat describe you or your interests? If so, come join our great team in UPS Corporate Security and use analytics to help keep UPS and our customers' assets safe.
The Security Analytics Specialist utilizes analytics tools to identify relationships between internal/external intelligence and UPS data to communicate impact to our organization. He/She analyzes data and provide insights which helps management develop risk mitigation strategies and techniques to assist in the prevention of future incidents. The Security Analytics Specialist reports to the Security Analytics Supervisor who works closely with internal Security groups and cross-functional teams to obtain necessary data to produce data models. He/She may support various other projects, such as fraud prevention and training development, which supports Security's global vision and strategy.
Responsibilities and Duties
Analyzes and evaluates data to produce evidence-based conclusions and recommendations
Leverages problem-solving and research skills to assist in creating data analytics models based on defined criteria
Supports and utilizes optimization tools and gathers feedback for required changes to produce desired results
Supports investigations requiring Security involvement leveraging analytics and reporting
Creates Security Training modules using Articulate 360 software for deployment to Security field representatives
Supports ad-hoc projects and tasks to assist customers and field security
Analyzes claims data and provides related reporting to Security management
Reports to the Security Analytics Supervisor
Periodically provides coverage for our 24x7 Security Information Group that identifies, analyzes, investigates and disseminates information to security teams within the UPS enterprise.
Knowledge and Skills
Intermediate-level proficiency in Microsoft Office Suite with strength in Excel and Access 
Persuasive communication skills with ability to clearly and effectively articulate insights to various levels of management
Ability to challenge existing practices and explore new alternatives
Ability to take concrete and abstract business problems and derive analytical solutions
Bachelor's Degree (or internationally comparable degree) in Computer Science, Mathematics, Statistics, Engineering, or related field - Preferred
Experience with Business Intelligence tools such as Power BI and/or Tableau - Preferred
Experience with high-level programming languages, application development, and database querying(e.g., C#.Net, SQL Server, Java, Python, R, etc.) - Preferred
UPS is an equal opportunity employer. UPS does not discriminate on the basis of race/color/religion/sex/national origin/veteran/disability/age/sexual orientation/gender identity or any other characteristic protected by law
Apply Now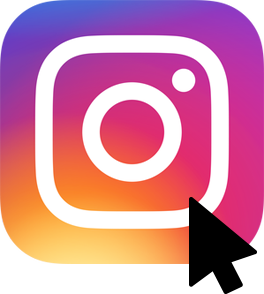 Future You
Loves

Our Instagram Page Follow Us
Jobs on the map
See where Future You will go.
Learn More
Get Job Alerts
Take another step toward Future You.