Primary Location

7434 Tenth Street

, Oak Creek, Wisconsin
Job ID WIOCR56
Full-Time
Oak Creek, Wisconsin
Entry Level
UPS Global Freight Forwarding Tractor Trailer Drivers Needed
ARE YOU A DRIVER LOOKING TO JOIN A GREAT COMPANY WITH GREAT BENEFITS?

UPS Global Freight Forwarding has immediate openings for local Full-time Tractor Trailer Drivers. This position involves the timely pickup, labeling, loading and delivery of shipments, using the equipment, policies and procedures required by UPS. Key sectors include automotive, manufacturing, building materials, retail and electronics.
We offer Excellent BENEFITS including:
Long-term career opportunities.
Competitive pay, scales up and will reach top pay after 48 months.
Medical, Dental, Vision
Paid Holidays/Vacations
Pension Plan & Stock Ownership
401K

Requirements:
Must pass DOT physical, road test
Must have a clean driving record with no DUI in the past 3 years.
Must have a Class A CDL with appropriate endorsements, including HAZMAT from the state where you reside.
Must be at least 21 years of age.
Must have at minimum 1 year CDL with Interstate Commerce experience.
Must have ability to lift 70 lbs. and physically able to load, unload, bend and stretch etc.
Must be willing to work a flexible schedule.
Union membership will be required after 30 days of employment.
This job posting includes information about the minimum qualifications (including the UPS Uniform and Personal Appearance Guidelines), locations, shifts, and operations within the locations which may consider my application. An applicant or employee may request an exception or change to, or an accommodation of, any condition of employment (including the UPS Uniform and Personal Appearance Guidelines) because of a sincerely held religious belief or practice.
UPS is an equal opportunity employer. UPS does not discriminate on the basis of race/color/religion/sex/national origin/veteran/disability/age/sexual orientation/gender identity or any other characteristic protected by law
Fast Facts
Well-Maintained trucks
Well-maintained trucks equipped with modern technology.
Work for an Industry Leader
UPS is a respected leader with 110+ years of history.
Safety is a core value at UPS
Benefits & Career Advantages
Line Haul Tractor Trailer Drivers get a full slate of benefits and rewards.
Highly competitive pay

Home after each shift

Full Healthcare

Pension
+ 401(k)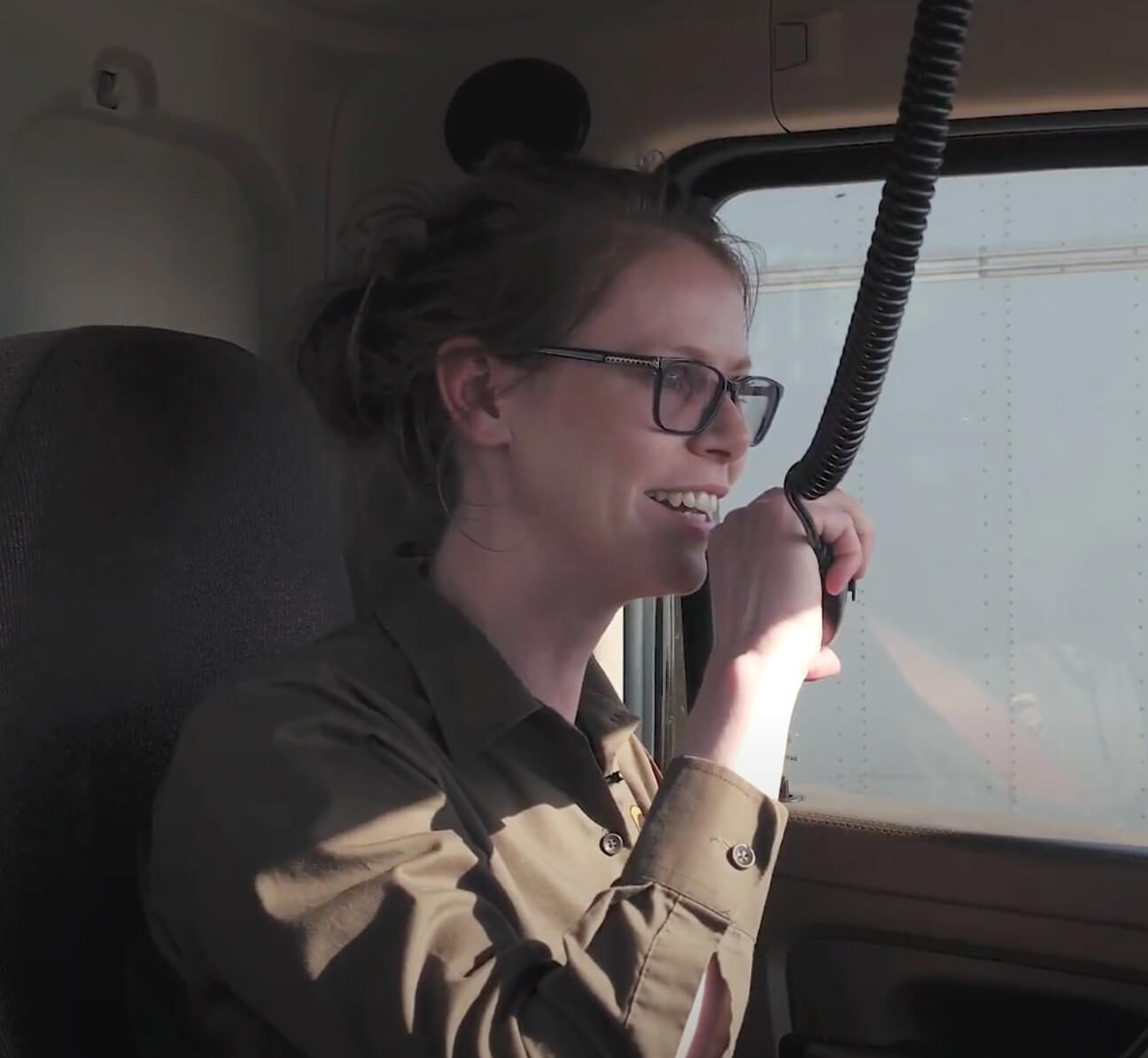 Fleet Fitness
Discover how Olivia, a Feeder Driver in Idaho, takes her passion for fitness on the road.
Tractor Trailer Driver Tom
Hear from Tom, a Tractor Trailer Driver at UPS, about what he loves about the job.