Master Data Specialist
Full-Time
Newark, Delaware
Travel: No
Facility: Newark
Job ID: 284322
Zip Code: 19702
Street Address: 211 LAKE DRIVE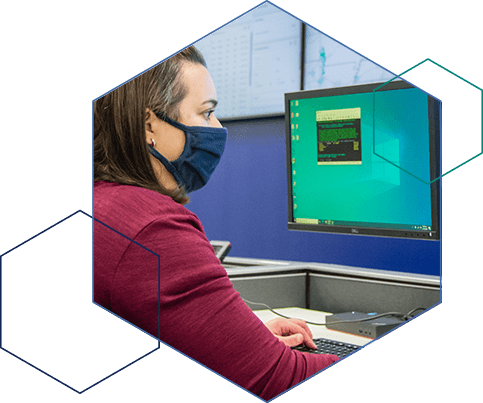 The work that keeps the world going
Who takes care of the healthcare supply chain? We do. Every day, we're delivering what matters for healthcare customers—and patients—around the world. Our professionals make sure every step is executed with a level of expertise and service that has made us an industry leader. Join more than 6,000 healthcare logistics professionals who keep some of the most important packages in the world moving.
Benefits
Medical, Dental, Vision & more


after 30 days

401(K) plan with match

Growth from within
Benefits Disclaimer
The benefits and compensation information provided on this website are for informational purposes only. Not every product or service is available or applicable to every employee and the availability of a product or service is subject to change. UPS reserves the right to alter or delete the information provided as required by UPS' business needs.
Master Data Specialist
Full-Time
Newark, Delaware
Facility: Newark
Job ID: 284322
Zip Code: 19702
Apply Now
Date posted 09/17/2021
The Master Data Specialist has the responsibility for all centrally managed master data (i.e., materials, customers, license, financial, contracts, & pricing). This position coordinates the workflow of a global team responsible for the entry, control, and upkeep of all master data. He/She is the Single Point of Contact (SPOC) between assigned client accounts and internal departments as it relates to master data elements (e.g., operations, QA/RA, customer service, account receivables, chargeback's, etc.). 
Responsibilities and Duties
Provides first level contact for items related to master data elements (operations, QA/RA, customer service, account receivables, chargebacks, etc.)
Identifies any master data issues (documents, escalates when applicable, and closes)
Reviews, analyzes and implements files for load into SAP
Syndicates data to the appropriate applications (manual or upload) for the following master files:

Customer & Master Material Master records
Pricing & Contracts Master records 
Financial Master records
Tax
Bank Key data
License Master records and License updates
RCS and SAP updates when license fails

Completes tasks in work queue as assigned to ensure timely turnaround
Supports MDM projects (i.e., new rev projects, Request for Changes, and assigns resources to support data files and testing)
Participates in both internal/external audits providing documentation related to master data files globally for the healthcare platform
Researches and makes decisions on complex master data elements related to regulatory requirements
Executes master data files provided by internal/external customers while following the MDM business rules and requirements 
Knowledge and Skills
Demonstrated ability to manage/prioritize multiple tasks/projects simultaneously in a fast paced environment with minimal supervision and high attention to detail
Ability to work in team setting and independently
Strong decision making skills
Proficiency of Microsoft Office software
Excellent oral/written communication skills
Strong analytical skills
Ability to apply financial knowledge
Ability to apply supply chain and logistics knowledge
Understanding of regulatory and compliance requirements
Ability to assess business needs
Effective time management skills
Master Data Management, Order Management and/or Accounts Receivable experience
Bachelor's Degree (or internationally comparable degree) or 2 years' related industry experience in the Healthcare sector - Preferred
SAP experience - Preferred
UPS is an equal opportunity employer. UPS does not discriminate on the basis of race/color/religion/sex/national origin/veteran/disability/age/sexual orientation/gender identity or any other characteristic protected by law
Apply Now
My coworkers are more like family—we consistently help and look out for one another."

Being an intern at UPS encouraged me to grow in ways I never envisioned. I had a great experience and worked on impactful projects. Now, I have a full-time professional role at UPS."

With mentorship and on-the-job training, I'm continuing to grow. I couldn't be happier with my first full-time career."
Get Job Alerts
Take another step towards your career at UPS
You Belong At UPS
We are better together. We are stronger united. We are UPS
Learn More