HC Regulatory Affairs Specialist
Full-Time
Newark, Delaware
Travel: No
Facility: Newark
Job ID: 271962
Zip Code: 19702
Street Address: 211 LAKE DRIVE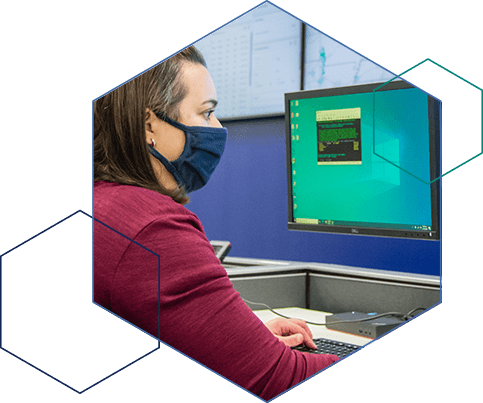 The work that keeps the world going
Who takes care of the healthcare supply chain? We do. Every day, we're delivering what matters for healthcare customers—and patients—around the world. Our professionals make sure every step is executed with a level of expertise and service that has made us an industry leader. Join more than 6,000 healthcare logistics professionals who keep some of the most important packages in the world moving.
Benefits
Medical, Dental, Vision & more


after 30 days

401(K) plan with match

Growth from within
Benefits Disclaimer
The benefits and compensation information provided on this website are for informational purposes only. Not every product or service is available or applicable to every employee and the availability of a product or service is subject to change. UPS reserves the right to alter or delete the information provided as required by UPS' business needs.
HC Regulatory Affairs Specialist
Full-Time
Newark, Delaware
Facility: Newark
Job ID: 271962
Zip Code: 19702
Apply Now
Date posted 06/15/2021
The Regulatory Affairs (RA) Specialist for controlled substances and listed chemicals will perform duties associated with Suspicious Order Monitoring (SOM) process on all controlled substance and/or listed chemical product orders, evaluate orders for UPS Supply Chain Solutions (SCS), and/or perform duties relating to Know Your Customer (KYC) review, inventory reconciliation, complete importing/exporting documents, and submit required reports to state and Federal agencies.
Responsibilities and Duties
Performs the SOM order evaluation on containing controlled substances and/or listed chemical products
Escalates order and/or customer concerns to regulatory management
Evaluates and researches orders
Conducts internal evaluations
Obtains information from customer, client, and/or UPS SCS internal departments as needed for completing evaluations
Ensures suspicious orders are canceled in the order management system
Assists with responding to client or internal staff regulatory inquiries or concerns
Assists with documentation, procedures, and reports
Helps review and write standard operating procedures (SOP) or work instructions specific to regulatory requirements
Completes import and export forms for controlled substance products being imported or exported outside of the U.S.
Prepares, reviews, and maintains KYC files
Reconciles controlled substance inventories prior to sending transactional reports to DEA and/or state agencies
Generates and submits required transactional reports to DEA and state agencies
Reviews and maintain copies of any written communication to any agencies
Knowledge and Skills
Experience in pharmaceutical or healthcare industry in a regulatory/ quality related role
Experience with the proper handling and distribution of pharmaceutical controlled substances and compliance requirements regarding the same
Experience with DEA, State Regulatory Agencies and FDA
Superior attention to detail
Positive influence and negotiation skills
Strong investigation and research skills
Strong legal, regulatory and compliance knowledge
Strong verbal and written communication
Strong technical writing skills
Strong organization, time management and planning
Basic proficiency in MS Word and Excel
Proficiency in English 
Proficiency in second language - Preferred
Associate's Degree in Biology, Chemistry, or other science related discipline - Preferred
UPS is an equal opportunity employer. UPS does not discriminate on the basis of race/color/religion/sex/national origin/veteran/disability/age/sexual orientation/gender identity or any other characteristic protected by law
Apply Now
My coworkers are more like family—we consistently help and look out for one another."

Being an intern at UPS encouraged me to grow in ways I never envisioned. I had a great experience and worked on impactful projects. Now, I have a full-time professional role at UPS."

With mentorship and on-the-job training, I'm continuing to grow. I couldn't be happier with my first full-time career."
Get Job Alerts
Take another step towards your career at UPS
You Belong At UPS
We are better together. We are stronger united. We are UPS
Learn More