Occupational Health Supervisor
Nashville Hub (Donelson)
Primary Location: NASHVILLE, TN - United States
Facility Nashville Hub (Donelson)
Job ID 210770
Zip Code 37221
---
The Occupational Health Supervisor provides expertise and knowledge regarding medical, health & safety, and human resources regulatory agencies' and UPS's protocols and laws by providing and delivering cost-effective health and safety services to employees. He/She is responsible for providing occupational health expertise, managing vendors, performing case management, maintaining electronic records, assisting the district case manager, and working with human resources, labor relations, health and safety, and security. The Occupational Health Supervisor works with health and safety, human resources, and various entities involved in occupational health (e.g., risk management, benefits, workforce planning, labor relations and legal representatives, physicians, nurses, employees, vendors, etc.). 
The Occupational Health Supervisor maintains licensure, certifications, and involvement in professional organizations to stay current on issues and provide resources for broad areas of health, wellness, illness, disease management, hazard control and injury/illness prevention issues. He/She develops and implements interventions and programs in collaboration with health and safety, CHSP, and benefits to improve employee health and injury prevention. This position reviews medical exam documentation to ensure legal and regulatory compliance. The Occupational Health Supervisor resolves issues/exceptions escalated to them by the HRSC CSRs to perform case management. He/She participates in the Drug and Alcohol process to ensure that employees are removed from service as necessary and that appropriate referrals and follow-up activities occur as required.
Responsibilities and Duties
Identifies gaps in processes to support the Human Resource Service Center (HRSC)
Evaluates care and delivery of services to assess the quality of vendor services
Selectively testifies at panels, arbitrations, and trials as needed to provide occupational health information
Works with UPS management to identify the essential functions of a job and allow employees to return to work as early as possible on either regular duty or restricted duty
Maintains accurate and appropriate records to meet UPS protocol and state and federal laws
Interprets reports and other documentation, as well as health and safety dashboards if needed to prepare exception reports related to medical regulation and compliance with UPS protocol
Participates in the Leave Management process for employees located in their assigned regionalized areas to assure timely progression through the process and adherence to legal and regulatory compliance
Acts as a consultant to internal and external vendors to maintain legal and regulatory compliance
Communicates with employees, management, medical providers and program vendors to resolve exceptions
Knowledge and Skills
Risk Management: Demonstrates a basic knowledge of risk management fundamentals
Benefits, Retirement, and/or Healthcare Knowledge: Demonstrates basic knowledge of the elements and characteristics of current benefits programs
Change Management: Demonstrates a general understanding of the need for change; Understands where gaps exist between current and desired states; determines behaviors that align with or detract from change objectives
Designs/Develops Integrated Solutions to Business Problems: Demonstrates a basic understanding of a business problem; recommends a solution to solve the business problem
Detail Orientation: Captures/documents specific and accurate information; learns subjects thoroughly and in detail; completes work with thoroughness; supplies appropriate details when requested; maintains organized files
Legal, Regulatory, and Compliance Knowledge: Demonstrates a basic understanding of the functions, regulations, and procedures of compliance agencies or governing bodies; takes a leadership position in programs that reduce risk and enhance safety
Report Generation: Possesses ability to generate simple reports using basic functions in software, and/or writing basic queries; identifies information required to complete reports and identifies existing reports generated by others
RN with experience in a clinical, occupational or public health setting. Ability to make decisions, self-directed
Experience with Microsoft Office Products or similar software - Preferred
Experience with PeopleSoft - Preferred
Experience overcoming resistance to change - Preferred
UPS is an equal opportunity employer. UPS does not discriminate on the basis of race/color/religion/sex/national origin/veteran/disability/age/sexual orientation/gender identity or any other characteristic protected by law
Apply Now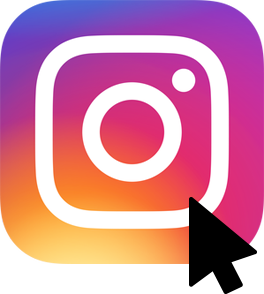 Future You
Loves

Our Instagram Page Follow Us
Jobs on the map
See where Future You will go.
Learn More
Get Job Alerts
Take another step toward Future You.