PT Mpls Midnight Shift Flex Supervisor
Minneapolis
Primary Location: MINNEAPOLIS, MN - United States
Facility Minneapolis
Job ID 226708
Zip Code 55413
---
UPS is the world's largest package delivery company and leading global provider of specialized transportation and logistics services. Every single day we strategically move goods, funds and information in more than 220 countries and territories. We are currently seeking dynamic and talented Part-time Supervisors to support our hub operations. Does this sound like your ideal opportunity? If so, we want to hear from you!
The Part-time Flexible Supervisor directly supervises Part-time Package Handlers. He/She trains, develops, and holds their workgroups accountable for safety, production and attendance. They impact the organization by contributing to the continued growth and profitability of UPS by maintaining the highest standards for account productivity, accuracy, customer service, organization, communication, cooperation, and safety. He/She provides innovative and effective leadership and cultivates a functional working relationship with all levels of personnel throughout the organization.
Part-Time Flexible Supervisors typically work 2 or 3 days per week (variable days). The work day varies between 5.5 - 10 hours per day. A variety of benefits are available to employees and their eligible dependents, such as medical, dental, vision, life insurance, etc. Additional benefits may include educational assistance, 401K, discounted stock plan, and paid vacations/holidays. UPS actively promotes from within, so this position may be a stepping stone and lead to future career advancement opportunities.
Responsibilities and Duties
Manages department resources to ensure maximum output, accuracy and efficiency at all times
Meets/exceeds all established standards for accuracy and productivity
Ensures all department and/or corporate policies and procedures are communicated, understood and adhered to
Establishes and promotes a positive, team-oriented work environment emphasizing employee involvement and pro-active communication, inter-departmental cooperation and continual improvement on all levels
Implements employee personal development plans as required to ensure continued professional growth of department personnel
Ensures all department employees receive specific and detailed orientation, skills and safety training, and appropriate materials 
Provides information, regular evaluations, and pro-active coaching to support continued development
Establishes and maintains an aggressive cross-training program within the department to promote development, enhance flexibility, and ensure backup coverage of vital functions and processes
Functions as an effective liaison and advocate on all levels to ensure that employee, department, and corporate needs are addressed in a timely and productive manner
Ensures all employees adhere to safety policies and procedures at all times, operating in full compliance with department, station, corporate, and OSHA requirements
Knowledge and Skills
18+ years of age
High school diploma or equivalent
Organized and detail-oriented 
Effective communication skills, both verbally and in writing
Strong decision making skills
Ability to lead team successfully
Currently attending a college, university, junior college or trade school - Preferred
Management/supervisory experience in a production/processing environment - Preferred
UPS is an equal opportunity employer. UPS does not discriminate on the basis of race/color/religion/sex/national origin/veteran/disability/age/sexual orientation/gender identity or any other characteristic protected by law
Apply Now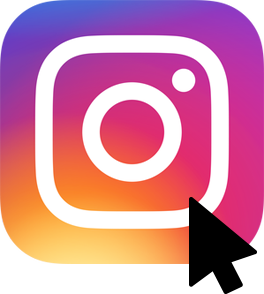 Future You
Loves

Our Instagram Page Follow Us
Get Job Alerts
Take another step toward Future You.