Web Developer Specialist
Full-Time
Louisville, Kentucky
Travel: No
Job ID: 307381
Zip Code: 40219
Street Address: 2240 OUTERLOOP BUILDING 5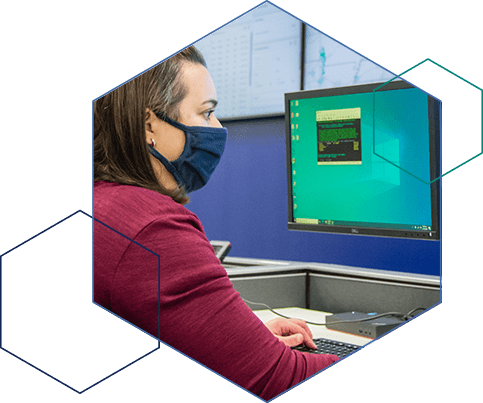 The work that keeps the world going
Who takes care of the healthcare supply chain? We do. Every day, we're delivering what matters for healthcare customers—and patients—around the world. Our professionals make sure every step is executed with a level of expertise and service that has made us an industry leader. Join more than 6,000 healthcare logistics professionals who keep some of the most important packages in the world moving.
Benefits
Medical, Dental, Vision & more


after 30 days

401(K) plan with match

Growth from within
Benefits Disclaimer
The benefits and compensation information provided on this website are for informational purposes only. Not every product or service is available or applicable to every employee and the availability of a product or service is subject to change. UPS reserves the right to alter or delete the information provided as required by UPS' business needs.
Web Developer Specialist
Full-Time
Louisville, Kentucky
Job ID: 307381
Zip Code: 40219
Apply Now
Job Summary
UPS is seeking a dynamic Full Stack Web Developer to develop and support applications and reports for Supply Chain Solutions (SCS) operations and numerous groups within the Industrial Engineering (IE) function. If you're looking for an exciting technology career, we want to hear from you!
The incumbent gathers and documents business requirements, develops web/database applications and provides support. This position supports analysis and development, operations productivity improvement, and operational planning activities for the IE Supervisors.
Responsibilities
Maintains SQL server database for the end user development team
Designs and creates end user/web applications
Works with operations and engineering management team to develop business requirements for applications/reports to measure and improve productivity
Develops/maintains software, databases, dashboards, reports and spreadsheet tools to assist Operations and IE with productivity improvement, forecasting and work measurement development
Creates

and

maintains documents/how to guide related to the applications and reports
Responds to ad hoc reporting and analysis requests from the IE management team to support operational analysis
Conducts audits to identify compliance concerns
Works with operations management team to implement the roll out of applications and reports
Maintains data within supported applications as required and synthesizes information
Identifies operating plans that may need adjustments to ensure data integrity
Analyzes work methods, processes and flows
Preferences
Possesses excellent interpersonal and communication (written/verbal) skills
Displays ability to work with limited supervision; able to set and meet aggressive goals

Demonstrates e

xperience with C#/.NET
Experience with Microsoft SQL Server
Experience with Agile development methodology
Experience with Microsoft Team Foundation Server (TFS)
Possesses experience with Azure
Experience with Angular 11
Bachelor's Degree (or internationally comparable degree) in Computer Science or related field
UPS is an equal opportunity employer. UPS does not discriminate on the basis of race/color/religion/sex/national origin/veteran/disability/age/sexual orientation/gender identity or any other characteristic protected by law
Apply Now
My coworkers are more like family—we consistently help and look out for one another."

Being an intern at UPS encouraged me to grow in ways I never envisioned. I had a great experience and worked on impactful projects. Now, I have a full-time professional role at UPS."

With mentorship and on-the-job training, I'm continuing to grow. I couldn't be happier with my first full-time career."
Get Job Alerts
Take another step towards your career at UPS
You Belong At UPS
We are better together. We are stronger united. We are UPS
Learn More