Sr Lead Engineering Supervisor
Louisville Outerloop Bldg 5
Primary Location: LOUISVILLE, KY - United States
Facility Louisville Outerloop Bldg 5
Job ID 227043
Zip Code 40219
---
Job Summary
The Sr. Lead Engineering Supervisor serves as the engineering subject matter expert for the original process development, implementation, training, and deployment for large scale new customer projects. He/She provides project management support to multiple highly complex new customer process origination projects. This position trains staff on the newly developed processes and standards to ensure post implementation success and continued process improvement. The Sr. Lead Engineering Supervisor is a senior Industrial Engineer with experience in work measurement, methods and procedures, operations research, finance, information system modeling, statistical analysis, and sight layout in a distribution environment. This position may coordinate work of other engineers, and supervises others within the department.
The Sr. Lead Engineering Supervisor assumes project management responsibilities to facilitate completion of assigned projects. He/She coordinates with other internal business groups on deals involving multiple projects to ensure an effective solution is developed. This position confers with cross-functional teams to determine project feasibility. The Sr. Lead Engineering Supervisor works with the operations management team to implement changes in the operations to reach desired cost reduction and service improvements. He/She supervises project lifecycles, including project scope, resources, schedule, initiation, start-up/design, building, and deployment to see projects from beginning-to-end.
Other Duties
Assists with validation of planned versus actual task completion to determine project impacts.

Assists with post-project user audits to gather feedback for continuous improvement/s.

Provides assistance with project deliverables to ensure budget and timelines are met.

Conducts surveys to identify improvement for overall project implementations.

Assists in development of project plans (i.e., detailed plan, milestones, and work breakdown structures) and assigns tasks to resources to ensure that the project will be completed on time and according to specifications.     

Determines employees' training needs to produce continuous development plans.

Provides on-going feedback and support to improve performance.
Preferred Competencies
Assesses Business Needs: Identifies current and future needs of the customer or business; understands how business needs dictate the project's requirements, project direction, business objectives, and resource allocation; makes recommendations on the solutions-design phase of the project.

Estimation and Forecasting Knowledge: Specifies facts, research, and perspectives necessary to make projections; analyzes statistics and qualitative information within specified parameters; researches trends and conditions used to make projections.

Physical Assets Management: Applies a working knowledge of physical asset management and allocation, including financial and operational impact; calculates the value or depreciation of standard physical assets; identifies problems with physical assets and/or potential concerns with the management of physical assets.

Project Management: Demonstrates understanding of implementation objectives, project plan, and one's role within a project; participates in the implementation of a project; provides timely, thorough, and concise updates for area of responsibility; identifies areas of risk and properly communicates them to the project manager.

Small Package Operations Knowledge: Demonstrates a detailed understanding of processes, procedures, and methods within small package operations; demonstrates a broad knowledge of tools, equipment, and technology used in small package operations; identifies root causes of recurring issues; describes the general structure of small package operations.

Supply Chain Management: Demonstrates a detailed understanding of supply chain concepts; makes recommendations for changes to solve supply chain problems.

Work Methods, Processes, Flows Analysis: Describes the general impact of requirements, problems, or inefficiencies on other parts of the operation or processes; conducts basic analyses and identifies issues impacting the accuracy of data analysis.

Work Methods, Processes, Flows Design: Identifies common problems with current work designs; specifies requirements for new work designs; modifies or adjusts existing work methods, processes, and flows to resolve operations failures.
Minimum Qualifications
Project Management experience – Preferred

Experience supervising others – Preferred
UPS is an equal opportunity employer. UPS does not discriminate on the basis of race/color/religion/sex/national origin/veteran/disability/age/sexual orientation/gender identity or any other characteristic protected by law
Apply Now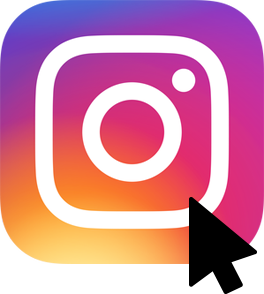 Future You
Loves

Our Instagram Page Follow Us
Get Job Alerts
Take another step toward Future You.