Solutions Design & Implementations Manager
Louisville Outerloop Bldg 5
Primary Location: LOUISVILLE, KY - United States
Facility Louisville Outerloop Bldg 5
Job ID 207866
Zip Code 40219
---
Job Summary
The Solutions Design and Implementation (SOLDI) Inventory Area Manager is responsible for overseeing the development of transportation logistics and technology solutions to retain existing customer accounts and generate revenue. He/She collaborates with cross-functional resources and utilizes the Customer Solutions infrastructure to develop and implement customer solutions across the UPS enterprise.  This position focuses on the development and implementation of solutions related to the customer's supply chain, including multi-echelon inventory both domestically and internationally, to develop recommendations to support customer's strategic decisions. The SOLDI Inventory Area Manager plays an instrumental role in leading UPS's efforts to grow competencies in the area of inventory analysis. He/ She manages others within the department.
The SOLDI Inventory Area Manager strengthens customer relationships by enabling UPS to be a single source provider of transportation and supply chain related needs and consulting. He/ She manages staff performing inventory optimization projects for all industry segments, provides subject matter expertise, and coaches SOLDI team members and customer-facing counterparts. This position develops project strategy with other Supply Chain Optimization practice area resources to ensure solutions provide maximum benefit to customers.
The SOLDI Inventory Area Manager reviews the statement of work, master consulting agreements, and vendor outsourcing agreements to ensure compliance with solutions design and implementation processes and procedures. He/She develops sales strategies to provide inventory subject matter expertise and to help grow the business. This position solicits customer feedback to support the post project evaluation process for completed customer solutions. The SOLDI Inventory Area Manager analyzes tracking reports (e.g., balanced scorecard, etc.) to measure shipping volume and revenue from identified and engaged customers. He/She communicates new UPS initiatives to the project team (e.g., sales, SOLDI manager, etc.) to manage the impact on previously deployed customer solutions. This position works with enterprise accounts and UPS subsidiaries (e.g., Small Package, etc.) to customize customer solutions and maximize UPS revenues.
Other Duties
Evaluates internal resources (e.g., people, software, etc.) to assist with project assessments for the development of field customer solutions.
Analyzes potential inventory solution opportunities (e.g., warehouse redesign, etc.) to support the development, execution, and tracking of the customer solutions business plan.
Researches and evaluates industry trends and best practices to enhance UPS's ability to meet and exceed customer expectations and provide leading edge solutions.
Conducts pre-project reviews with SOLDI Managers to provide feedback and support customer solutions training and development initiatives.
Conducts frequent performance evaluations in a consistent, fair, and objective manner to facilitate open communication and encourage continuous performance improvement.
Develops thought leadership in future trends, including supply chain disrupters such as additive manufacturing.
 Preferred Competencies
Applies Service, Product, and Customer Technology Knowledge: Demonstrates an in-depth knowledge of UPS's products, services, and customer facing technology solutions across multiple business units; develops strategies for cross-portfolio selling opportunities; applies knowledge of the operations and markets served by multiple business units and relevant business cycles such as seasonal trends; adapts explanations of UPS's products, services, and/or customer facing technology solutions to varying situations, audiences, or customers.
Assesses Business Needs: Monitors the business need to identify any changes; breaks the business down into smaller components to better prioritize where attention should be focused; identifies related business needs; knowledgeable about what information to look at to make an assessment; demonstrates a thorough understanding of the business' long-term needs; creates solutions designed to fit current and future needs.
Business, Financial, and Industry Knowledge: Considers industry and financial trends when making account decisions; understands critical aspects of business models and operating structures to provide input into decisions.
Designs/Develops Integrated Solutions to Business Problems: Demonstrates a detailed understanding of business requirements or critical elements of a complex problem; develops creative, feasible, and integrated solutions that address multiple aspects of complex business problems.
Project Management: Develops project management plans and leads the implementation for moderately complex and medium duration projects as well as basic programs; defines most of the initiatives project needs and cross-functional roles/responsibilities throughout the project life cycle; develops recommendations on best way to fulfill the project requirements given the current project and organizational dynamics; overcomes basic organizational resistance to cross-functional demands; demonstrates ability to successfully apply the project management discipline and remains current on project management practices and tools.
Supply Chain Management: Integrates a broad knowledge of supply chains within customer organizations to solve complex customer problems; develop strategies to meet the customer's supply chain needs.
Technical Writing: Uses the appropriate style, level of detail, grammar, and organization of thought in technical writing; drafts standard specialized or technical documents using templates and job aids; considers the end-user's perspective when creating technical documents.
MINIMUM QUALIFICATIONS
Bachelor's Degree (or internationally comparable degree) – Logistics/Supply Chain Management or related discipline – Preferred
Master's Degree (or internationally comparable degree) – Preferred
Experience managing consultants in the Supply Chain industry – Preferred
Experience demonstrating a strong understanding of inventory planning/management – Preferred
Certification in Inventory Management or similar area – Preferred
Experience using supply chain modeling applications (e.g., Logic Net Plus, Supply Chain Guru, etc.) – Preferred
Experience in Transportation - Preferred
Experience in database development and analysis – Preferred
Experience using Microsoft Office products or equivalent software – Preferred
UPS is an equal opportunity employer. UPS does not discriminate on the basis of race/color/religion/sex/national origin/veteran/disability/age/sexual orientation/gender identity or any other characteristic protected by law
Apply Now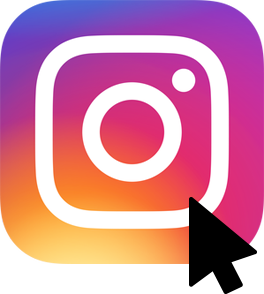 Future You
Loves

Our Instagram Page Follow Us
Jobs on the map
See where Future You will go.
Learn More
Get Job Alerts
Take another step toward Future You.