SCS Plant Engineering Specialist
Louisville Outerloop Bldg 5
Primary Location: LOUISVILLE, KY - United States
Facility Louisville Outerloop Bldg 5
Job ID 210265
Zip Code 40219
---
The Plant Engineering (PE) Specialist supports the protection of UPS assets, facilities, equipment, and grounds. He/She assists with maintaining facility environmental compliance, conveyor system reliability, housekeeping, and facility safety. The PE Specialist manages small projects and oversees the work of outside contractors.
The Plant Engineering (PE) Specialist assists with determining proper corrective action to be taken with damaged or worn equipment based on the history of breakdowns and discussions with the operations team to determine the most cost effective solutions. He/She assists with dispatching PE Mechanics to complete necessary conveyor system repairs and Preventative Maintenance Inspections (PMIs), using Maximo to schedule work so the equipment runs smoothly and efficiently. This position monitors status of repair and PMI updates daily to ensure timely completion of work. The Plant Engineering (PE) Specialist assists with updating repairs and PMI database in Maximo by processing PE Mechanics' timecards and completing PMI checklists so that the equipment is maintained at an optimal level and the facility is efficient. He/She assists with conducting facility inspections and identifying operational improvements needed to promote efficiency of package flow and safety.
Responsibilities and Duties
Assists with overseeing the protection of physical assets, facility and equipment maintenance, and facility housekeeping to ensure a safe, clean, and efficient facility
Assists with identifying and scheduling necessary repairs and preventative maintenance, through the use of PE mechanics and outside vendors, to maintain the condition of the facility
Uses PE Porters, and/or outside service housekeeping vendors to ensure that facility appearance is maintained at an acceptable level for the most reasonable cost
Assists with developing the scope of work, and estimates costs using UPS guidelines and industry standards so projects can be evaluated against the district budget and approvals obtained
Inspects projects to ensure compliance with safety and environmental regulations and adherence to original contract documents
On small projects, manages the budget by tracking costs against contract terms to ensure that costs stay within district budgetary guidelines
Communicates assigned work status to colleagues to determine potential impact on the department's schedule
Assists with maintaining environmental compliance in accordance with UPS environmental programs (e.g., Storm Water, Clean Air, Hazardous Materials, etc.) to promote the environment and health and safety of UPS workers and the surrounding community
Delivers required regulatory training (e.g., Lockout Training/Hazmat Training) as directed, to PE and non-PE personnel
Knowledge and Skills 
Conducts Research: Identifies the business problem that requires research; identifies sources of information that are relevant to a problem; reviews literature and data related to the research question; summarizes information from data sources
Detail Orientation: Captures/documents specific and accurate information; learns subjects thoroughly and in detail; completes work with thoroughness; supplies appropriate details when requested; maintains organized files
Equipment Repair Management: Describes types of equipment problems that can occur; identifies specifications of mechanical and technical equipment; explains repair techniques and tools
Estimation and Forecasting Knowledge: Demonstrates a general understanding of common estimation and forecasting techniques; identifies items that require estimation; identifies relevant data sources; identifies general trends in relevant data
Facilities, Equipment, and Grounds Maintenance: Identifies basic facility components requiring preventative maintenance; describes how to create preventative maintenance schedules
Legal, Regulatory, and Compliance Knowledge: Demonstrates a basic understanding of the functions, regulations, and procedures of compliance agencies or governing bodies; takes a leadership position in programs that reduce risk and enhance safety
Physical Assets Management: Demonstrates a basic knowledge of physical asset management; identifies physical resources to meet business needs; describes the appropriate use of existing physical tools, equipment, and materials
Project Management: Demonstrates understanding of implementation objectives, project plan, and one's role within a project; participates in the implementation of a project; provides timely, thorough, and concise updates for area of responsibility; identifies areas of risk and properly communicates them to the project manager
Project Planning: Demonstrates an understanding of basic project planning processes, including planning action items and resources
Technology Implementation: Able to communicate designed and developed technology solutions and their desired outcome in general terms; expresses the importance of an effective implementation; develops implementation plans
Bachelor's degree (or internationally comparable degree) - Preferred
UPS is an equal opportunity employer. UPS does not discriminate on the basis of race/color/religion/sex/national origin/veteran/disability/age/sexual orientation/gender identity or any other characteristic protected by law
Apply Now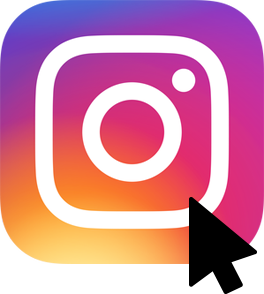 Future You
Loves

Our Instagram Page Follow Us
Jobs on the map
See where Future You will go.
Learn More
Get Job Alerts
Take another step toward Future You.