Preload Report Admin
Louisville Centennial Hub
Primary Location: LOUISVILLE, KY - United States
Facility Louisville Centennial Hub
Job ID 201950
Zip Code 40219
---
Job Title:  Preload Report Admin
Department:  Louisville Centennial Preload
Days:  Tuesday - Saturday                                        Hours:  Approx. 2am - 8am
Work Location:  Louisville Centennial Hub
Manager:  Elizabeth Bridges
Work Environment:  Work in an environment with variable temperatures and humidity, inclement weather, and exposure to dust, dirt, fumes and noise as required by job assignment.
Job Description:  This position will run reports on trailers and volume for the Louisville Centennial Hub-Preload Department.
Essential Job Functions:
Work in a seated position for the duration of the workday

Part-time:  3.5 hours per day, 5 days per week

Full-time:  up to 8 hours per day, 5 days per week

Ability to work varying shifts and additional hours and/or overtime depending on service needs.

Report to work on a regular and timely basis and complete the scheduled workday on a consistent basis.

Grasp, lift (from floor to shoulder height), lower (from shoulder height to floor), push, pull, carry and manipulate equipment, packages or parts weighing up to 70 pounds.

Bend, stoop/squat, crouch/kneel, climb stairs and walk intermittently throughout the workday.

Perform office tasks using simple hand grasping, fine hand manipulation and reach associated with assigned tasks such as paperwork, computer keyboarding, filing, and calculating.

Have a sufficient ability to communicate through sight, hearing, and/or otherwise, to perform assigned tasks and maintain proper job safety conditions.

Work cooperatively in a diverse work environment.

Demonstrate cognitive ability to:

Follow directions and routines.

Work independently with appropriate judgment.

Exhibit spatial awareness.

Read words and numbers.

Concentrate, memorize, and recall.

Identify logical connections and determine sequence of response.

Process up to 2-3 steps ahead.

Perform other functions that may be assigned.
Required Skills:  Must have intermediate skills with Microsoft Office.  Have experience with HFCS (Hub & Feeder Control System) and TFCS (Trailer Forecasting Control System). Working knowledge of the Preload is desired. Attention to detail is a must.  Excellent communication skills.  Will work with all levels of management, as well as union and non-union employees. Must be highly organized and reliable. Candidate will have to meet the administrative appearance guidelines. 
UPS is an equal opportunity employer. UPS does not discriminate on the basis of race/color/religion/sex/national origin/veteran/disability/age/sexual orientation/gender identity or any other characteristic protected by law
Apply Now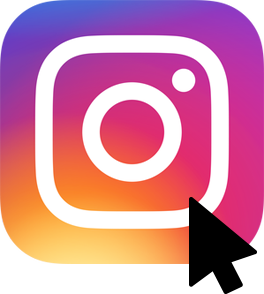 Future You
Loves

Our Instagram Page Follow Us
Jobs on the map
See where Future You will go.
Learn More
Get Job Alerts
Take another step toward Future You.