PPM Project Supervisor
Louisville Outerloop Bldg 5
Primary Location: LOUISVILLE, KY - United States
Facility Louisville Outerloop Bldg 5
Job ID 207765
Zip Code 40219
---
The Package Process Management (PPM) Project Supervisor provides support and enhancements to existing and new systems to ensure projects are aligned with the corporate strategy. He/She gathers business requirements, documents existing and new processes and actively participates in design work sessions. The PPM Project Supervisor serves as liaison between stakeholders, software developers and end users.
The PPM Project Supervisor creates and develops functional design and conducts user acceptance test (UAT) for various systems. He/She works directly with initiative sponsors and software development teams to gather requirements, design, test, and deploy new systems and system enhancements. The PPM Project Supervisor creates and maintains documentation and training material on systems and processes and conducts training sessions for end users.
Responsibilities and Duties
Develops business cases to ensure projects are aligned with UPS's corporate strategy
Performs cost benefit analysis to ensure effective use of UPS resources and maximum return-on-investment
Works with stakeholders to ensure clarity on project scope and requirements
Works with development teams to accurately determine project cost and schedule
Conducts meetings with stakeholders to provide updates on projects  
Develops and executes test scripts to ensure applications meet business needs
Reports application defects to software development teams to ensure resolution prior to deployment
Maintains application documentation to ensure user guides are current and user-friendly
Develops training material on new/updated systems and trains management and end users
Knowledge and Skills
Critical thinker with ability to understand complex business problems
Understands the application of technology to solve business problems
Ability to learn new systems and keep up with existing systems as they evolve
Effective communicator, both written and verbal
Possesses strong analytical and quantitative skills
Proficient in commonly used business software such as Microsoft Excel, Access, Word and PowerPoint
Able to work flexible hours, including nights and weekends
Available to travel occasionally, domestically and internationally
Bachelor's Degree (or internationally comparable degree) in an Engineering field, Computer Science or other technology-focused discipline - Preferred
UPS is an equal opportunity employer. UPS does not discriminate on the basis of race/color/religion/sex/national origin/veteran/disability/age/sexual orientation/gender identity or any other characteristic protected by law
Apply Now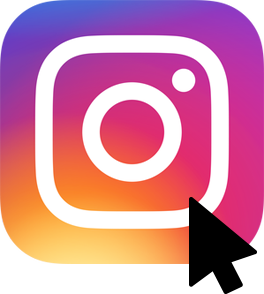 Future You
Loves

Our Instagram Page Follow Us
Jobs on the map
See where Future You will go.
Learn More
Get Job Alerts
Take another step toward Future You.