Healthcare Solutions & Design Director
Full-Time
Louisville, Kentucky
Travel: No
Facility: Louisville Park- UPS SCS
Job ID: 283453
Zip Code: 40229
Street Address: 2240 OUTERLOOP BUILDING 5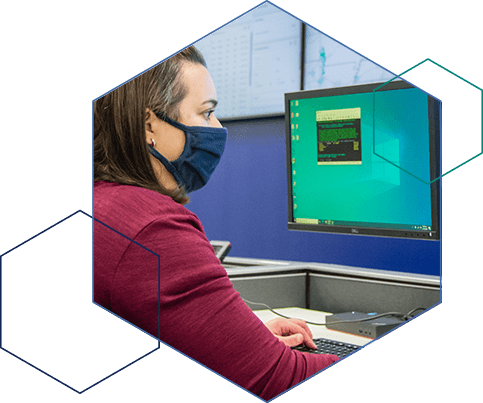 The work that keeps the world going
Who takes care of the healthcare supply chain? We do. Every day, we're delivering what matters for healthcare customers—and patients—around the world. Our professionals make sure every step is executed with a level of expertise and service that has made us an industry leader. Join more than 6,000 healthcare logistics professionals who keep some of the most important packages in the world moving.
Benefits
Medical, Dental, Vision & more


after 30 days

401(K) plan with match

Growth from within
Benefits Disclaimer
The benefits and compensation information provided on this website are for informational purposes only. Not every product or service is available or applicable to every employee and the availability of a product or service is subject to change. UPS reserves the right to alter or delete the information provided as required by UPS' business needs.
Healthcare Solutions & Design Director
Full-Time
Louisville, Kentucky
Facility: Louisville Park- UPS SCS
Job ID: 283453
Zip Code: 40229
Apply Now
Date posted 09/18/2021
Job Summary 
The Healthcare Solutions & Design Director leads multiple engineering teams to provide distribution solutions to our healthcare customers. The incumbent engages frequently with UPS Healthcare staff members on customer strategy, pricing strategy, and financial modeling. This position interfaces and collaborates with other groups to identify solutions, manage solutions data, develop pricing strategies, and meet UPS's financial goals. This role acts as the engineering customer facing individual to help sell and implement our logistics solutions to other organizations. The Healthcare Solutions & Design Director ensures complex requests are fulfilled and may manage others.
Responsibilities
Leads, develops, and coaches an engineering department
Establishes solutions strategy while leveraging latest technologies and systems
Participates in customer engagement and solution review meetings
Articulates and constructs financial modeling 
Preferences 
Demonstrates ability to lead a team or a department
Possesses working knowledge of warehouse management systems (WMS), transportation management systems (TMS), and automation
Displays strong financial acumen
Minimum 5 years of experience in logistics and distribution
Experience in a solutions role for a 3rd Party logistics company/distribution environment and/or has experience working in healthcare distribution
Experience with cost modeling
Willing to travel
Bachelor's Degree 

(or internationally comparable degree) 

in engineering or logistics
UPS is an equal opportunity employer. UPS does not discriminate on the basis of race/color/religion/sex/national origin/veteran/disability/age/sexual orientation/gender identity or any other characteristic protected by law
Apply Now
My coworkers are more like family—we consistently help and look out for one another."

Being an intern at UPS encouraged me to grow in ways I never envisioned. I had a great experience and worked on impactful projects. Now, I have a full-time professional role at UPS."

With mentorship and on-the-job training, I'm continuing to grow. I couldn't be happier with my first full-time career."
Get Job Alerts
Take another step towards your career at UPS
You Belong At UPS
We are better together. We are stronger united. We are UPS
Learn More