FlightPath Intern - SDF
UPSCO AIRLINE
Primary Location: LOUISVILLE, KY - United States
Facility UPSCO AIRLINE
Job ID 217376
Zip Code 40213
---
Description:
Duties may include the following: assist in developing, updating, printing and distributing of all fleet training materials, presentations and classroom materials. Draw, design, develop and publish graphical and multi-media content used to train UPS flight crews. Assist with audits and gathering, analyzing and reporting data. Assist in managing and developing computer based training for UPS Flight crewmembers. Assist with analyzing proposed training projects and use an Instructional Situational Design (ISD) methodology to determine the appropriate level of training required to transfer the skills and knowledge to the target audience. Organize studies and analyze training and operational data to test and support the proposed ISD and validate the results. Conduct Business Development tours of the Flight Training Center for current and prospective customers, including full motion simulator sessions. Fixed-base simulator lesson plans for training of UPS crewmembers and interact daily with instructors to ensure the highest quality of new training material. Will also perform general office duties.
The hours are primarily Monday-Friday, 8:00 am - 5:00 pm. Some evening and night hours will be worked. Assist with organizing Community Service activities and promotional events for the UPS FlightPath Program. One year of practical experience beginning in October/November 2019.
After one year, and with management's recommendation, the intern will be able to continue in the UPS FlightPath Program at Ameriflight, the world's largest part 135 cargo carrier. (See https://w3.ameriflight.com/ups-flightpath/ for program details.)
Key Deliverables:
Conduct Business Development tours of the Flight Training Center

Assist SMEs with analyzing and updating existing training programs

Assist SMEs with updating fleet manuals

Assist SMEs with developing fleet data analysis

Assist SMEs with tracking fleet corrective action plans

Develop fleet presentation with SMEs 

Ideal candidate will possess the following:
Proficient in Microsoft Word, Excel, Access and PowerPoint

3.0 GPA

Preferred 141 School
Basic Qualifications:
Currently hold Commercial Instrument pilot license; multi-engine preferred, CFI preferred

?

Junior or Senior in an under-graduate program or less than 2 years post graduate

Location:  Flight Training Center, Louisville, KY
UPS is an equal opportunity employer. UPS does not discriminate on the basis of race/color/religion/sex/national origin/veteran/disability/age/sexual orientation/gender identity or any other characteristic protected by law
Apply Now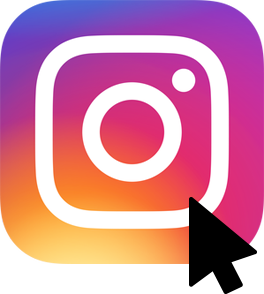 Future You
Loves

Our Instagram Page Follow Us
Jobs on the map
See where Future You will go.
Learn More
Get Job Alerts
Take another step toward Future You.