Flight Training Prog Dev Tech/ Ground School Sup
TRAINING CENTER
Primary Location: LOUISVILLE, KY - United States
Facility TRAINING CENTER
Job ID 217369
Zip Code 40213
---
Job Title:  Flight Training Program Dev Technology Supervisor
Department:  Flight Training Program Development
Days:  Monday - Friday                            Hours Per Week:  40
Hours:   8am to 4:30pm                     
Flex Time:  Yes, flex hours for business needs to include hub support
Rotating Shifts:  No
Travel:  Yes, occasional conferences/ training/ ANC FTF
Work Location:  Louisville Flight Training Center
Manager:  Jeff Whiteman                
Work Environment:  Standard office environment
Job Summary: 
The Flight Training Program Development Technology Supervisor is responsible for the effective application of technology in the design, development, deployment, and evaluation of UPS Airlines flight training. The supervisor uses data, objectives, ISD, best practices and adult learning principles to research, create, edit and evaluate learning solutions for classroom and online use in the UPS Airlines pilot training program. Responsible for training development of content for the assigned fleet.
Job Description:
Analyzes and applies needs assessments to identify needed skills and knowledge to ensure training meets end user needs.

Defines overall scope of training to prepare course maps (i.e., story boards).

Blends visual and audio-based software to develop well-designed training courses.

Uses self-study and continuous education to remain current with technology usage and develop a well-rounded knowledge of flight training subject areas (e.g., aircraft system reviews, Aircraft Operations and Flight Operations manuals, Federal Aviation Administration regulations, etc.).
Required Skills:  
FAA Commercial/ instrument rating or equivalent, Bachelor's degree or equivalent experience in related field

Previous instructor experience in a corporate or military environment

Strong communication and business/technical writing skills

Working knowledge of flight operations and flight operations terminology

Word, Excel and PowerPoint experience

Impeccable attention to detail
Desired Skills:
Experience with Articulate 360, Adobe Creative Cloud or other CBT development tools

Strong verbal and written communication skills

Basic understanding of Microsoft Access

Knowledge/experience with creating and editing PDF files

Ability to analyze data to make design decisions

Knowledge of the Advanced Qualification Program and concepts

Experience working with a Learning Management System 

Experience analyzing learning objectives and establishing curriculum objectives 

Proven Instructional Systems Design (ISD) methodology experience
Interpersonal Skills: 
Capable of working collaboratively in a team environment

Ability to interface with subject matter experts (SMEs), FAA, airline leaders, and other stakeholders

Internal consulting skills and ability to influence without authority

Professionalism while adhering to high standards of integrity, responsibility, respect of others, and team work

Innovative and creative problem-solving
UPS is an equal opportunity employer. UPS does not discriminate on the basis of race/color/religion/sex/national origin/veteran/disability/age/sexual orientation/gender identity or any other characteristic protected by law
Apply Now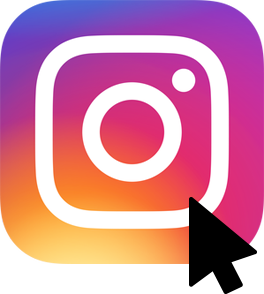 Future You
Loves

Our Instagram Page Follow Us
Jobs on the map
See where Future You will go.
Learn More
Get Job Alerts
Take another step toward Future You.