Flight Training Prog Dev Tech/ Ground School Sup
TRAINING CENTER
Primary Location: LOUISVILLE, KY - United States
Facility TRAINING CENTER
Job ID 217372
Zip Code 40213
Street Address 802 GRADE LANE
---
Job Title:  Flight Training Program Dev Tech/ Ground School Supv.
Department:  Flight Standards/ Training
Days:  M - F                                  
Hours Per Week:  40
Flex Time:  Y, flex hours for business needs to include hub support
Rotating Shifts:  N
Travel:  Y, occasional conferences/ training/ ANC FTF
Job Freeze:  N
Work Location:  Louisville Flight Training Center
Manager:  Fleet FSTM                
Work Environment:  Standard office environment.
Job Summary:  The Flight Training Program Development Tech Supervisor conducts systems and procedures training in a classroom and Flight Training Device. In addition, the supervisor uses data, objectives, ISD, best practices and adult learning principles to research, create, edit and evaluate learning solutions for classroom and online use in the UPS Airlines pilot training program.
Job Description:  Conduct aircraft systems and procedures training for pilots in a classroom and/or in a Flight Training Device. Working with subject matter experts (pilots, management personnel) researches needs, collects content, and builds classroom and online coursework for pilot training (annual recurrent, new hire, and special programs) for assigned fleet. Collaborates closely with the fleet Curriculum Development Specialist. Reads, interprets, and makes design decisions from performace data, instructor feedback, published requirements, and other contributing information. Understands and applies the processes and procedures for curriculum design in the company's manuals, especially the Advanced Qualification Program Manual (AQPM). Tracks and reports progress on all assigned projects and tasks.
Required Skills:  FAA Commercial/ instrument rating or equivalent. Bachelor's degree or equivalent experience in related field, Microsoft Office, Excel, and PowerPoint skills, Previous instructor experience in a corporate or military environment, strong communication and business/technical writing skills.
Additional Skills:  Professional certification in training-related disciplines (e.g. ISD, facilitation, project management) desired. Transport category aircraft or military aircraft operating experience. Experience working with a Learning Management System (LMS) such as Cornerstone On Demand. Proven ability to utilize performance and other business data to make design decisions. Experience with graphic design and creating process flows and illustrations. Experience with Articulate Storyline and/or other e-learning authoring tools.
Interpersonal Skills:  Proven ability to interface with subject matter experts (SMEs), airline leaders, and other stakeholders. Internal consulting skills and ability to influence without authority. Personal Qualities: Consummate professional who adheres to high standards of integrity, responsibility, respect of others, and team work. Positive, can-do and will-do attitude. Innovative and creative problem-solver.
UPS is an equal opportunity employer. UPS does not discriminate on the basis of race/color/religion/sex/national origin/veteran/disability/age/sexual orientation/gender identity or any other characteristic protected by law
Apply Now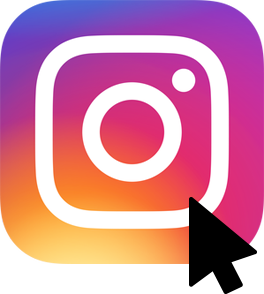 Future You
Loves

Our Instagram Page Follow Us
Get Job Alerts
Take another step toward Future You.