Engineering Co-op
AIR GROUP BUILDING
Primary Location: LOUISVILLE, KY - United States
Facility AIR GROUP BUILDING
Job ID 218668
Zip Code 40223
---
Job Title:  I.E. Co-op
Department:  Air Group I.E. Airline Asset
Days:  Monday-Friday                             Hours per Week:  40
Hours:  8:30a-5:00p
Flex Time:  No
Rotating Shifts:  Yes, some work on the night sort is possible
Travel:  No
Job Freeze:  No
Work Location:  Air Group Building / Global Operation Center / Air Park
Work Environment:  Majority of work will be in an office environment. The position will require observations in the field during UPS operations in warehouse and outdoor (ramp) environments.
Job Summary:  The Industrial Engineering Co-op will provide I.E. support for UPS Airline and District I.E. projects across the Air Region. Additional responsibilities include identifying and implementing process improvements working with analysts, users and project sponsors to complete necessary tasks.
Job Description:  The intern will perform operational observations in the field along with researching data. The information will be utilized to analyze projects, create procedures, evaluate project proposals, and prepare presentations and reports based on findings. Projects will be focused on reducing cost through improved processes and procedures. Performs data queries and develops reports to streamline communications and performance reporting. Demonstrates a broad understanding of business requirements or critical elements of a problem; identifies the impact of a problem on multiple areas of the business; recommends improvements to existing processes or programs.
Required Skills: Education- The desired co-op will be currently enrolled in a degree college/university program pursuing a degree in Engineering, or has graduated from a degreed college/ university program within the last 24 months with a degree in Engineering. Computer skills- Strong knowledge of Microsoft Office products: Access, Excel, Word, PowerPoint.
Additional Skills:  Knowledge of UPS operations or business. Effetive statistical analysis skills. Effective research and communication skills. Good understanding of financial concepts.
Interpersonal Skills:  Strong analytical and problem solving skills; able to work within a group. Possesses integrity and accountability. The successful candidate will be a self-starter, goal and detail oriented, resourceful with an interest in problem solving, focused on customer service and a team player with excellent verbal and written communication skills.
UPS is an equal opportunity employer. UPS does not discriminate on the basis of race/color/religion/sex/national origin/veteran/disability/age/sexual orientation/gender identity or any other characteristic protected by law
Apply Now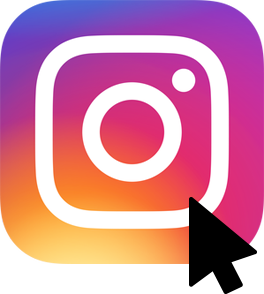 Future You
Loves

Our Instagram Page Follow Us
Jobs on the map
See where Future You will go.
Learn More
Get Job Alerts
Take another step toward Future You.