Administrative Asst - Seqirus
Full-Time
Louisville, Kentucky
Travel: No
Job ID: 318315
Zip Code: 40219
Street Address: 1860 OUTER LOOP BUILDING 2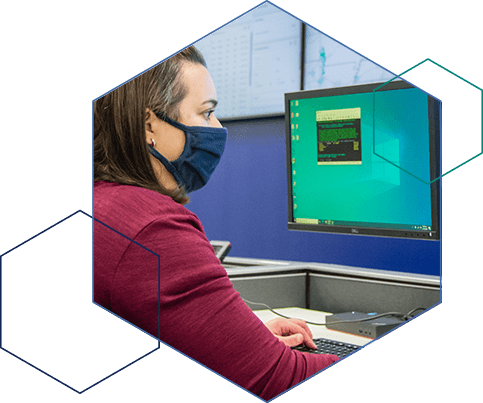 The work that keeps the world going
Who takes care of the healthcare supply chain? We do. Every day, we're delivering what matters for healthcare customers—and patients—around the world. Our professionals make sure every step is executed with a level of expertise and service that has made us an industry leader. Join more than 6,000 healthcare logistics professionals who keep some of the most important packages in the world moving.
Benefits
Medical, Dental, Vision & more


after 30 days

401(K) plan with match

Growth from within
Benefits Disclaimer
The benefits and compensation information provided on this website are for informational purposes only. Not every product or service is available or applicable to every employee and the availability of a product or service is subject to change. UPS reserves the right to alter or delete the information provided as required by UPS' business needs.
Administrative Asst - Seqirus
Full-Time
Louisville, Kentucky
Job ID: 318315
Zip Code: 40219
Apply Now
UPS Healthcare is seeking an Operations Administrative Assistant III with two or more years' experience in a fast-paced warehouse environment to work in the distribution of pharmaceuticals, medical devices, and testing supplies for the Healthcare industry. He/She will have strong analytical, oral/written communication, problem solving, basic research, attention to detail and time management skills. Join our team and be a part of something big by assisting with the distribution of needed life-saving devices and drugs for the world.
Responsibilities and Duties
Executes a comprehensive examination of various documents including commercial invoices, international bills of lading, and shipping documents to ensure completeness and accuracy
Researches and corrects errors resulting from incorrect pre-advise information
Compiles and saves shipping documents (paper or electronic) to comply with government regulations
Prepares complex reports/presentations
Performs analysis using various software packages and databases (e.g., MS Access)
Determines methods and procedures for completing complex tasks
Provides advanced office support knowledge and skills
Prepares and/or coordinates information for internal and external contacts
Performs various ad hoc tasks
Provides coverage in other departments, during fluctuations in volume, vacation coverage or leave of absence coverage and as required by their management team
Communicates with customers, UPS teams, and federal agencies on various needs for Healthcare distribution.
Knowledge and Skills
High School diploma or equivalent certificate
2+ years' office/warehouse support experience
Demonstrated ability to manage multiple tasks in a fast-paced environment under minimal supervision with a high attention to detail
Strong analytical, oral/written communication, problem solving, basic research, attention to detail and time management skills
Proficiency in Microsoft Office (Word, Excel, Access, and Outlook)
Accurate and rapid data entry
Healthcare distribution experience - Preferred
UPS is an equal opportunity employer. UPS does not discriminate on the basis of race/color/religion/sex/national origin/veteran/disability/age/sexual orientation/gender identity or any other characteristic protected by law
Apply Now
My coworkers are more like family—we consistently help and look out for one another."

Being an intern at UPS encouraged me to grow in ways I never envisioned. I had a great experience and worked on impactful projects. Now, I have a full-time professional role at UPS."

With mentorship and on-the-job training, I'm continuing to grow. I couldn't be happier with my first full-time career."
Get Job Alerts
Take another step towards your career at UPS
You Belong At UPS
We are better together. We are stronger united. We are UPS
Learn More