Harrisburg TWI Full Time Supervisor
Harrisburg
Primary Location: HARRISBURG, PA - United States
Facility Harrisburg
Job ID 203871
Zip Code 17104
---
Job Summary
The Hub Supervisor is responsible for managing UPS Small Package hub and sort activities. He/she is accountable for ensuring packages are sorted accurately and loaded onto appropriate trailers for movement to next location. The Hub Supervisor ensures loads are dispatched on time and to the appropriate locations. This position supervises unloaders, sorters, and part-time supervisors.
To coordinate hub and sort operations, the Hub Supervisor analyzes load forecast volume projections to ensure adequate staffing, and reviews daily operational reports to manage productivity and performance. This position also collaborates with hub and feeder management to plan peak season and special sort activities. The Hub Supervisor also meets with union representatives to improve employee relations and minimize issues. A critical responsibility of this position is to monitor safety compliance, which includes serving as co-chair of a health and safety committee. The Hub Supervisor monitors results of tests to ensure compliance with applicable safety regulations and agencies, ensures training documentation complies with requirements, and holds direct reports accountable for on-the-job health and safety.
Other Duties
Communicate across functions to ensure that equipment is serviced, staffing supports the pre-sort plan, and packages are sorted correctly
Collaborate with feeder and dispatch operations to ensure loads for large accounts are sorted and built according to service agreements
Determine employee training needs to produce continuous development plans
Provide feedback and support
Conduct performance evaluations and resolve individual and group performance issues
Preferred Competencies
Applies legal, regulatory and safety compliance knowledge to reduce company risk
Applies an understanding of policies and procedures to situations and operations in a business area
Applies knowledge of company structure and operations to resolve problems, make decisions and achieve business objectives
Builds labor relations by interacting with labor officials and unionized employees, and addressing and resolving requests and situations
Manages and uses details, facts and information to thoroughly and accurately plan and complete work
Manages physical assets (e.g., machinery, vehicles, equipment, supplies). Evaluates, obtains and allocates physical asset resources, maximizes their use and projects future asset needs
UPS is an equal opportunity employer. UPS does not discriminate on the basis of race/color/religion/sex/national origin/veteran/disability/age/sexual orientation/gender identity or any other characteristic protected by law
Read the Philadelphia Fair Chance Hiring Law here.
Apply Now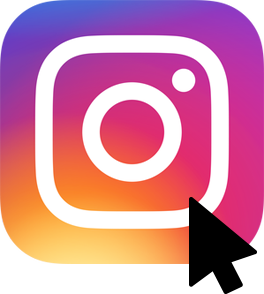 Future You
Loves

Our Instagram Page Follow Us
Jobs on the map
See where Future You will go.
Learn More
Get Job Alerts
Take another step toward Future You.