Primary Location

6975 Northern Blvd

, East Syracuse, New York
Job ID NYSYR7
Full-Time
East Syracuse, New York
CDL Required
$35 / hr
UPS is hiring individuals to work as part-time Tractor-Trailer Drivers. This position involves driving a tractor-trailer unit to one or more destinations and then returning to the original domicile during the same work shift. Some work is performed outdoors.

Tractor-Trailer Drivers typically work weekdays (Monday through Friday) and are required to meet driver appearance standards. UPS Tractor-Trailer Drivers usually begin work in the evening and finish the following morning.

Applicants must pass a DOT physical and successfully pass a UPS road test. Qualified applicants must have a valid commercial driver's license issued in the state that they live and a doubles endorsement is desired. Tractor-Trailer Drivers are expected to comply with UPS appearance guidelines and wear the company-provided uniform. UPS also requires a copy of your motor vehicle record driver abstract that has been issued within the past 30 days.
This job posting includes information about the minimum qualifications (including the UPS Uniform and Personal Appearance Guidelines), locations, shifts, and operations within the locations which may consider my application. An applicant or employee may request an exception or change to, or an accommodation of, any condition of employment (including the UPS Uniform and Personal Appearance Guidelines) because of a sincerely held religious belief or practice.
UPS is an equal opportunity employer. UPS does not discriminate on the basis of race/color/religion/sex/national origin/veteran/disability/age/sexual orientation/gender identity or any other characteristic protected by law
Fast Facts
Top Quality Training on UPS Methods
Well-Maintained Trucks
Well-maintained trucks equipped with modern technology.
Work for an Industry Leader
UPS is a respected leader with more than a century of history.
Safety is a Core Value at UPS
Do what you Love
You drive, we'll cover the rest: no lease payments; no fuel, insurance or maintenance costs.
Paid for UPS Training and Wait Time
Benefits & Career Advantages
Tractor Trailer Drivers get a full slate of benefits and rewards.
Highly competitive pay

Home after each shift

Industry-leading
healthcare

Pension
+ 401(k)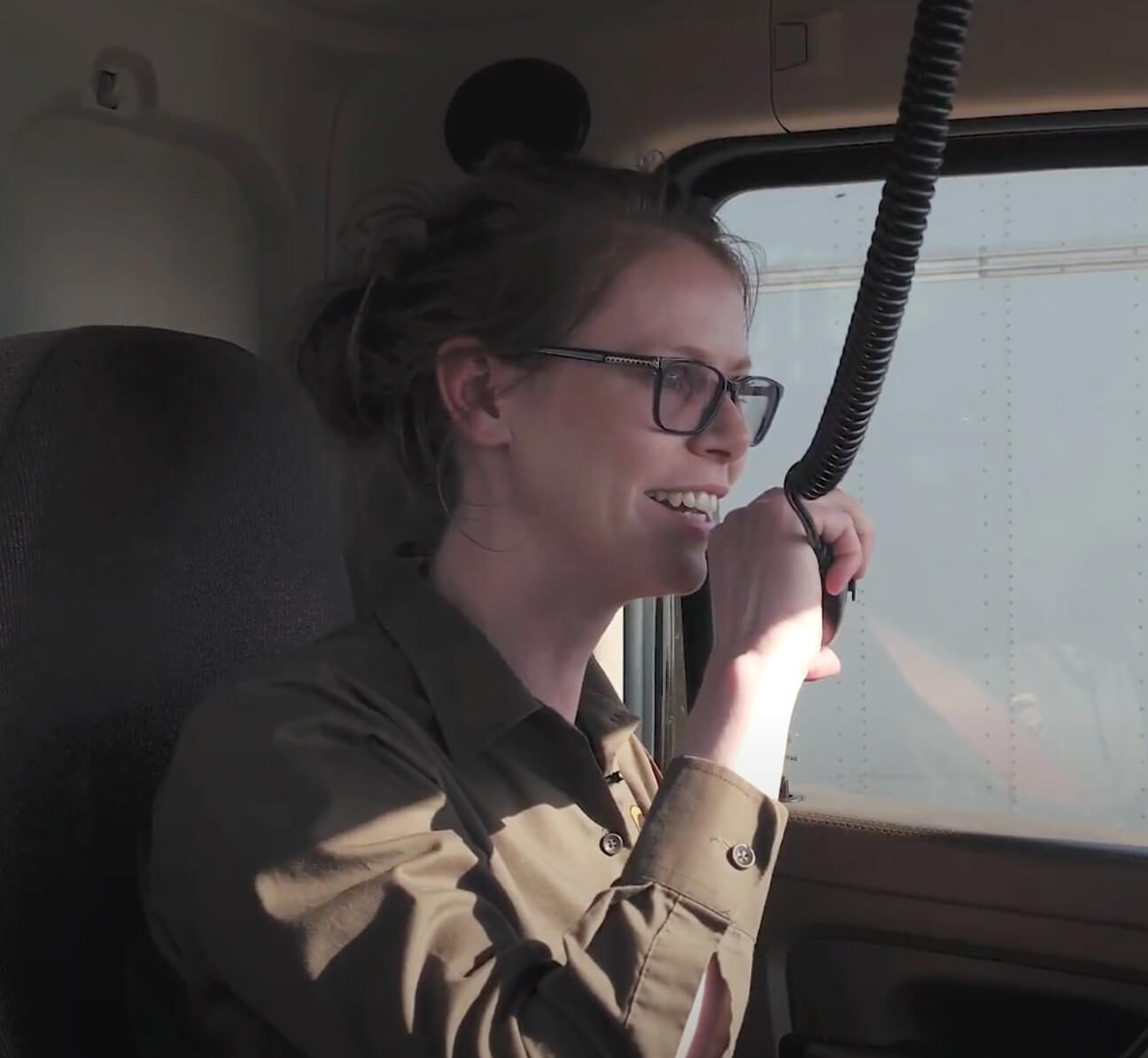 Fleet Fitness
Discover how Olivia, a Feeder Driver in Idaho, takes her passion for fitness on the road.
Tractor Trailer Driver Tom
Hear from Tom, a Tractor Trailer Driver at UPS, about what he loves about the job.