Warehouse Worker - Package Handler
Shift Sunrise/Preload (4:30 AM - 9:30 AM) Twilight (5:30 PM - 10:30 PM)
Primary Location

58 S. State Ave

, Dickinson, North Dakota
Job ID NDDIC1
Part-Time
Dickinson, North Dakota
Entry Level
$16.20 / hour
Shift: Sunrise/Preload (4:30 AM - 9:30 AM) Twilight (5:30 PM - 10:30 PM)
WAREHOUSE WORKER – PACKAGE HANDLER
UPS is hiring individuals to work as part-time Package Handlers. This is a physical, fast-paced position that involves continual lifting, lowering and sliding packages that typically weigh 25 - 35 lbs. and may weigh up to 70 lbs. Part-time employees usually work 3 ½ - 4 hours each day and workdays can vary such as (Monday – Friday) or (Tuesday – Saturday) or (Sunday - Thursday) depending on the building needs. Package Handlers typically do not work on holidays.
If you're a student at an approved college, university, trade or technical school, UPS offers an educational assistance program that could provide you with up to $25,000 for tuition, books and fees. If you qualify, you'll be eligible for the program on your first day of work at UPS.
UPS is an equal opportunity employer. UPS does not discriminate on the basis of race/color/religion/sex/national origin/veteran/disability/age/sexual orientation/gender identity or any other characteristic protected by law
Benefits & Career Advantages
Part-time Warehouse Workers get a full slate of benefits and rewards.
401(k)

Full Healthcare

after 9 months

Great Growth
Potential

College tuition
program

at some locations

Weekly Pay
Create a profile
Watch videos to learn more
Answer questionnaire
Submit application
Career Path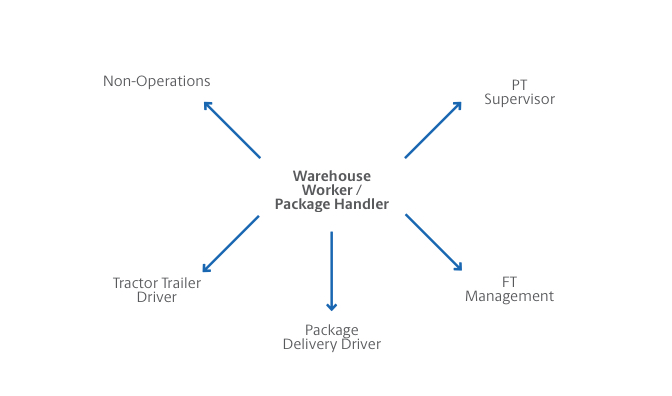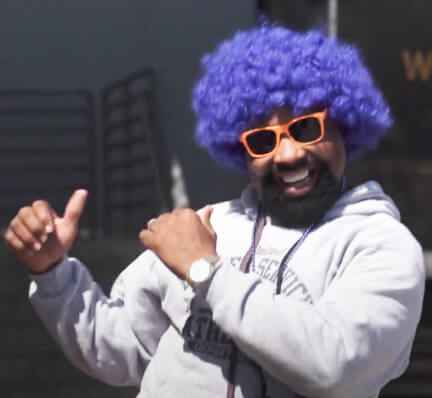 UPS Hype Man
When UPSers enter the gates at the Independence Hub in Fort Worth, Texas, they are greeted by the sound of music and cheers from fellow UPSer Darrell Hayward. Darrell has a passion to get his fellow UPS coworkers smiling.
Sounds Like Opportunity
The world of a UPS warehouse is like nowhere else. Step inside to see - and hear - what it's all about.