Network Analyst
FORD - WESTPARK
Primary Location: DEARBORN, MI - United States
Facility FORD - WESTPARK
Job ID 215600
Zip Code 48126
---
UPS Supply Chain Solutions is seeking a Network Accounts Analyst to support the day-to-day activities of the operations. He/She coordinates business development, new customer implementation, operations, load planning, quality assurance, financial management activities. 
Duties and responsibilities include but not limited to the following: 
Collaborates with immediate management and Solutions group to select service providers, develop pricing, and create proposals for prospective customers.
Assists in developing contract agreements for customers and service providers to establish scopes of work, business and billing requirements, pricing agreements, payment and contractual terms, claims and liability, and general terms and conditions.
Supports implementations to ensure service providers understand pricing structures and operational requirements.
Gathers business requirements from customers to develop standard operation procedures (SOPs) and master operating plans (MOPs).
Coordinates new customer set-up with Finance and Accounting, Freight Pay, and Carrier Relations to pay the carriers, invoice customers, establish pricing agreements, and create new account income statements.
Collaborates with service providers (i.e., external carriers) to implement new business, maintain existing business, and manage service expectations.
Dispatches information to service providers to schedule freight movement.
Works with service providers to verify capacity and obtain spot quotes.
Monitors service levels to ensure external carriers meet service requirements.
Works with service providers to resolve service inconsistencies.
Resolve vendor performance issues immediately to ensure carriers are paid on time.
Works with the Freight Pay group to resolve billing issues.
Researches carrier balance due invoices to close open payment issues.
Job Specific Competencies


Captures/documents specific and accurate information; learns subjects thoroughly and in detail; completes work with thoroughness; supplies appropriate details when requested; maintains organized files.
Demonstrates a basic understanding of proper processes, procedures, and use of technology for intermodal transportation.
Demonstrates a basic understanding of supply chain concepts; identifies issues within a supply chain.
This position is classified as limited term employment with contractual obligations.
UPS is an equal opportunity employer. UPS does not discriminate on the basis of race/color/religion/sex/national origin/veteran/disability/age/sexual orientation/gender identity or any other characteristic protected by law
Apply Now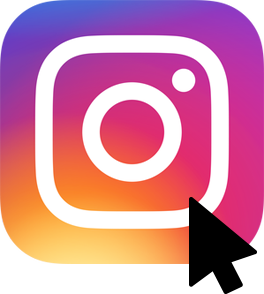 Future You
Loves

Our Instagram Page Follow Us
Jobs on the map
See where Future You will go.
Learn More
Get Job Alerts
Take another step toward Future You.