CER Representative III Mon-Fri 830am-5pm
DALLAS/COPPELL
Primary Location: COPPELL, TX - United States
Facility DALLAS/COPPELL
Job ID 210676
Zip Code 75019
---
The fast paced world of International trade is growing exponentially, and UPS is at the forefront. UPS delivers more guaranteed packages around the world than any other carrier. As one of the world's largest customs brokers, we offer clearance services in more than 220 countries and territories.
The Export Exception Resolution Analyst plays a key role in UPS's success in the international trade market. This position is responsible for direct contact with shippers to obtain essential information needed to obtain export and import clearance and ensuring compliance with UPS and Government regulations.
Responsibilities and Duties
Obtains pertinent details on exporting commodities from shippers via telephone and e-mail communications.  Informs shippers of information necessary for export and validates provided date and documentation for accuracy.  Ensures compliance with global customs and regulatory authorities.  Confirms shipments comply with UPS terms and conditions. Prioritize work per time zone to meet deadline.  This position works on holidays.
Knowledge and Skills
Must possess excellent written and oral communication skills.  Must possess exceptional planning and organizational skills, be detail oriented.  Ability to work within tight time constraints.  Have the ability to work in close team setting. Capable of handling multiple tasks. Ability to handle stressful situations. Self starter, customer focused and excellent problem solver.  High school diploma, GED or equivalent.  Maximum of 4 attendance concerns within a 6 month period.
Systems Used
Workflow Management System, IDC, OPSYS, ISPSYS, IDIS, Outlook, Internet Explorer and Rightfax
**Six Month Product Lock on this position.
Work Environment
The brokerage is a business office with more than 500 employees who work multiple shifts.  It is a 24x7 operation.  Staffing consists of both full and part-time employees.  Brokerage is responsible for clearing international shipments that are entering or exiting the United States through the respective U.S. Government agencies.  Dress code is standard UPS Flex Business Attire (denim permitted).
UPS is an equal opportunity employer. UPS does not discriminate on the basis of race/color/religion/sex/national origin/veteran/disability/age/sexual orientation/gender identity or any other characteristic protected by law
Apply Now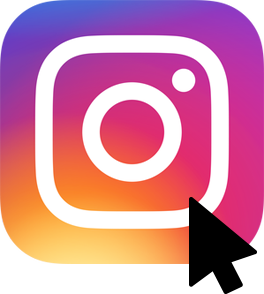 Future You
Loves

Our Instagram Page Follow Us
Jobs on the map
See where Future You will go.
Learn More
Get Job Alerts
Take another step toward Future You.