UPS Capital Digital Marketing Communications Mgr
35 Glenlake Building
Primary Location: ATLANTA, GA - United States
Facility 35 Glenlake Building
Job ID 217045
Zip Code 30328
---
The Digital Marketing Communications Manager develops effective, innovative, and measurable digital communications strategies to support companywide goals and objectives. He/She is responsible for the development of multimedia deliverables and works to ensure the function's priorities align with overall company objectives. This position is responsible for management of web properties and customer-facing applications, content and digital advertising to support brand awareness, customer/lead acquisition and retention objectives. The Digital Marketing Communications Manager manages others within the department.
The Digital Marketing Communications Manager leads the development of effective, innovative strategies from conception to completion to meet specifications. He/She develops, reviews and approves creative work to ensure alignment with business strategy and appropriate presentation of the brand. This position works with team members to identify project milestones and coordinate schedules for campaign launches. He/She develops creative approaches, both in writing and method, to connect with audiences.
Responsibilities and Duties
Optimizes website and other channels for SEO as well as engagement
Analyzes key performance metrics to support customer buying journey and investments
Develops and coordinates digital advertising campaigns to support business objectives
Collaborates with team members, vendors, and other communications groups to develop plans/strategies in support of company priorities
Identifies new opportunities to reach key audiences, including content development, social media and digital advertising and emerging technologies
Manages multiple projects and work streams to ensure business objectives are met
Creates reports and presentations for department meetings to communicate plans and priorities
Evaluates work and assigns appropriate resources to support Communications priorities
Measures effectiveness of creative initiatives and demonstrates ROI
Obtains consensus on deliverables from appropriate stakeholders to assure quality and cost effectiveness of programs
Holds others accountable to established performance levels to achieve individual and group goals
Knowledge and Skills
Identifies root causes of problems with programs; designs programs based on organizational needs; adapts media channel and communication style to various situations or groups; recommends adjustments to communication strategies
Distinguishes between "big picture" concepts and specialized, smaller specific facts associated with work; notes specifics of events and experiences; explains, in general, how details impact end goals or outcomes; ensures that work is completed accurately and with the appropriate level of detail via strong project management skills
Creates new budgets; identifies and takes corrective actions to bring areas in line with budget; appropriately allocates available funds
Demonstrates a working knowledge of techniques for soliciting and gathering information; identifies appropriate sources of information
Proven project management abilities; able to manage multiple work streams simultaneously. Responsible, flexible, collaborative
Strong copywriting, editing and content development skills
Experience managing direct reports with adaptive leadership standards for successful team performance and development
Demonstrates a broad understanding of UPS and vendor business needs and goals; reviews and recommends appropriate vendors based on business needs to internal stakeholders; provides input into the creation of vendor contracts or agreements; communicates expectations to vendors
Experience formulating and executing brand strategies and communication deliverables to address business needs
Experience utilizing various media types (digital, social, print, and video) to establish brand identity
Experience developing branded assets (e.g., signage, collateral, advertising, online systems, etc.)
Experience demonstrating advanced oral and written communication skills
Experience with reporting and analytics tools (e.g., Google Search Console, Adobe Analytics, etc.)
3+ year's in B2B digital marketing and advertising
Demonstrated experience with SEO, website management/optimization reporting and analytics tools
Bachelor's Degree (or internationally comparable degree) in Marketing or Communications - Preferred
Flexible travel schedule - Preferred
UPS is an equal opportunity employer. UPS does not discriminate on the basis of race/color/religion/sex/national origin/veteran/disability/age/sexual orientation/gender identity or any other characteristic protected by law
Apply Now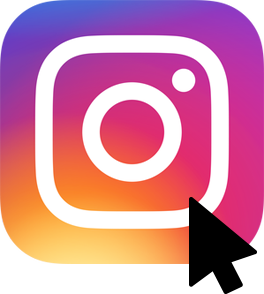 Future You
Loves

Our Instagram Page Follow Us
Jobs on the map
See where Future You will go.
Learn More
Get Job Alerts
Take another step toward Future You.