Sales Ops Business Analyst
Primary Location

55 GLENLAKE PARKWAY

, Atlanta, Georgia
Job ID 346721
Full-Time
Atlanta, Georgia
Level: Varies based on position
Job Summary
This position develops SPARCS content and builds the breakthrough features our constituents will love, adopt, and use while keeping our trusted platform stable and scalable. This role encompasses architecture, design, implementation, and testing to ensure we build products right and release them with high quality. This position analyzes data and assists with the development of new reports.
In addition, this role implements sales planning, performance goals, reviews sales incentive plans and compensation documentation, carries out district, zone, and corporate initiatives. The incumbent is responsible for the implementation of the Sales Incentive Program for a designated area and is the point of contact for Sales Management in that area. This position performs data analysis, initiative tracking, and training support.
Responsibilities
Creates and optimizes Sales performance dashboards
Develops SPARCS dashboard, technical support, and break/fix
Maintains and optimizes data processing within SPARCS environment
Supports analytics needs requiring more sophisticated data science
Communicates with Sales Management to resolve issues that directly impact sales performance and compensation
Reviews and investigates appeals, identifies key facts based on existing policies and presents to upper management for approval
Manages day-to day-maintenance of the Sales performance data in a timely matter
Implements the quarterly incentive payout process for assigned countries or business units
Summarizes monthly and quarterly results to provide program statistics and analyses for corporate and senior Sales management
Answers questions about the Enterprise Sales Planning and Enterprise Sales Territory Alignment Tool (ESTAT) and SPARCS to provide support for effective system usage
Preferences
Possesses strong technical skillsets including SPARCS, Standard Salesforce reporting, SQL, Excel, Power BI, Power Query and Power Pivot
Displays ability to design/optimize business processes and is detail-oriented individual with the ability to rapidly learn and take advantage of new concepts, business models, and technologies
Demonstrates knowledge of Database technologies and relational database schema design
Displays ability to learn quickly in a dynamic environment
Demonstrates concepts visually and in writing as the situation demands
Experience developing dashboards in SPARCS
Understands ways to identify and measure the current needs of the customer or business; uses the business need to help define the project's requirements
Identifies the business problem that requires research and sources of information that are relevant to a problem; reviews literature and data related to the research question; summarizes information from data sources
Possesses ability to generate reports using intermediate to advance functions in software and writing queries; identifies information required to complete reports and identifies existing reports generated by others
Understands the use of grammatical rules and expresses ideas clearly/concisely; explains the relationship of effective writing to business objectives
Bachelor's Degree (or internationally comparable degree) in Computer Sciences or related field and minimum 2 years of relevant experience
UPS is an equal opportunity employer. UPS does not discriminate on the basis of race/color/religion/sex/national origin/veteran/disability/age/sexual orientation/gender identity or any other characteristic protected by law
Benefits & Career Advantages
Sales employees get a full slate of benefits and rewards.
401(k)

Full Healthcare

Career Growth
& Mobility

Comprehensive
training

Competitive Pay
Career Path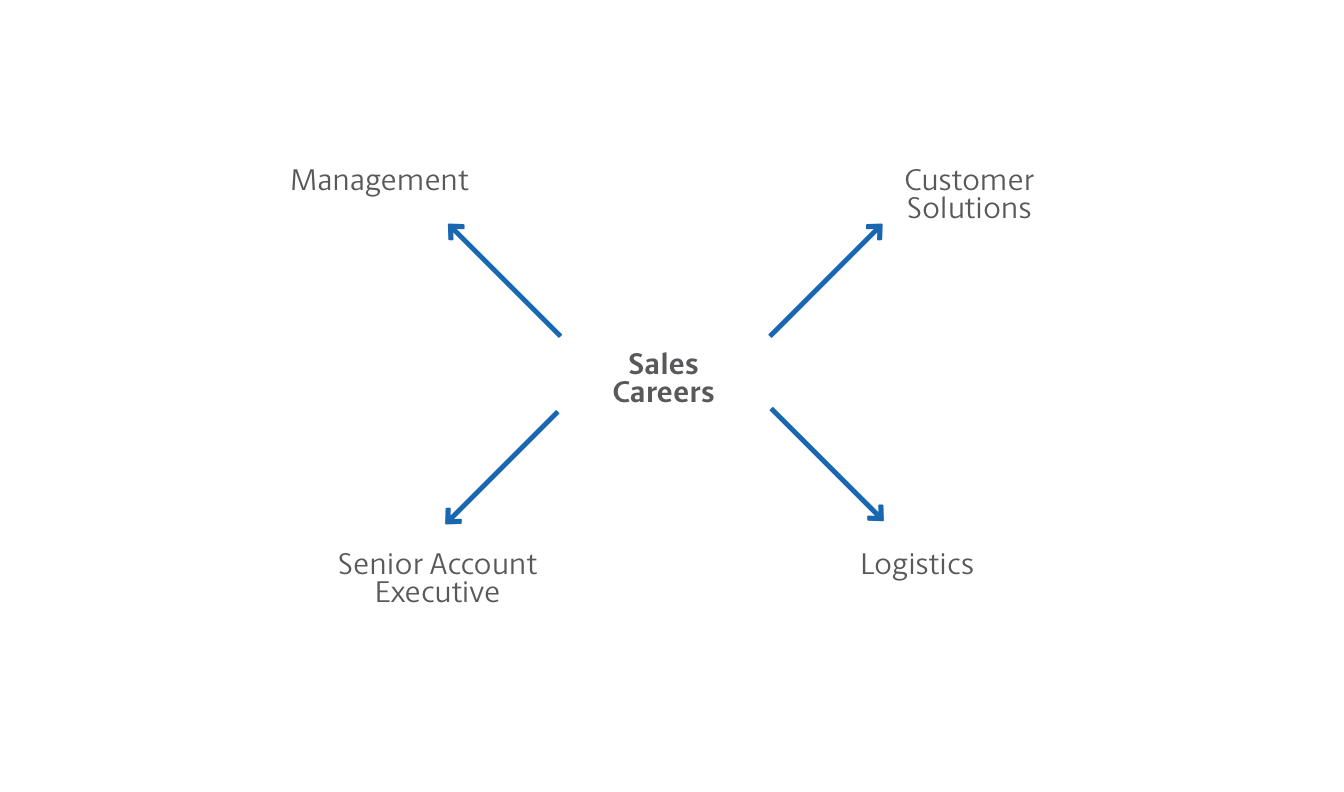 Career Snapshot
Opportunities to Grow

Strength of the UPS name behind you

Diverse team of experts

Creating custom solutions for businesses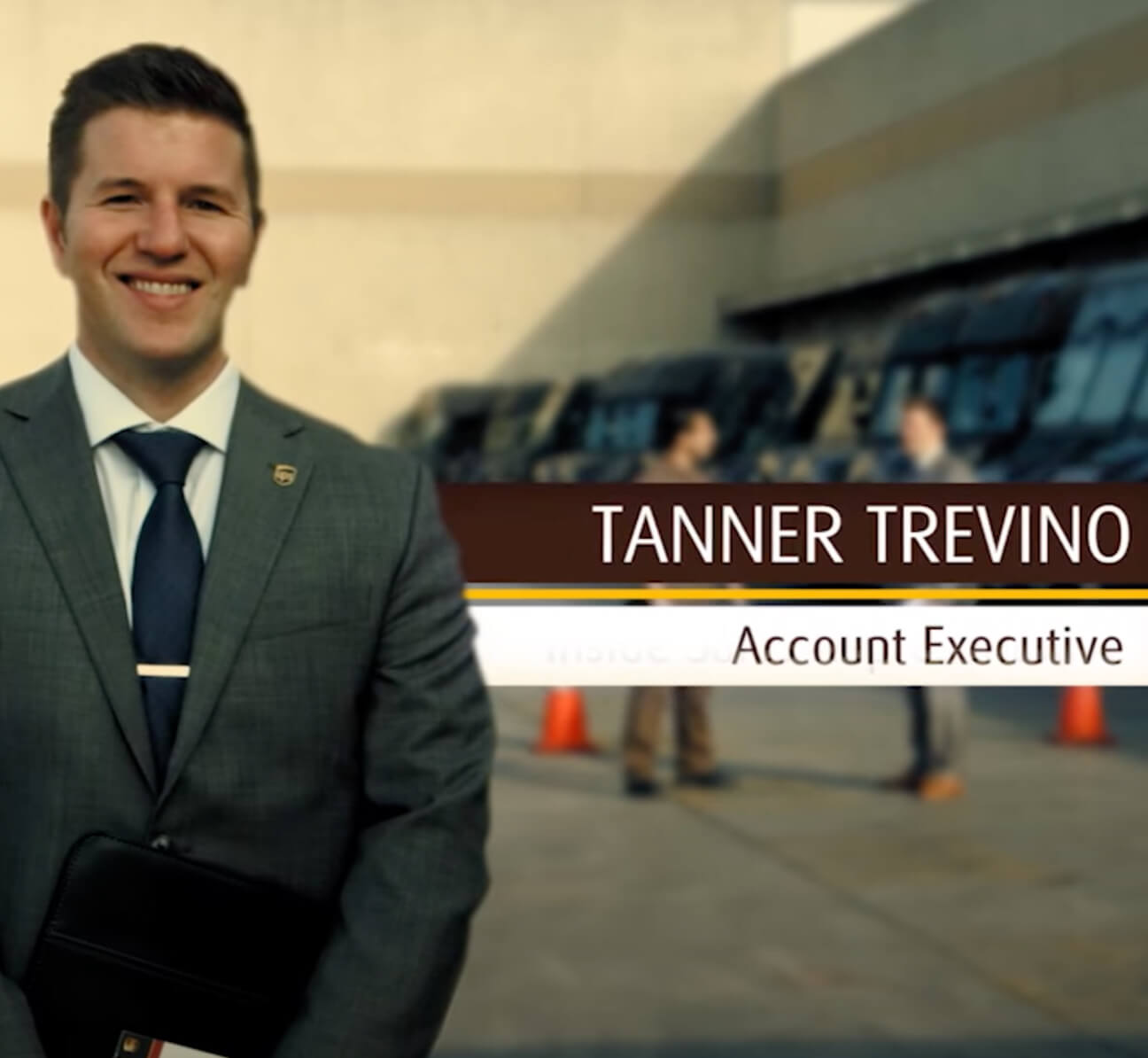 UPS Account Executives
Tanner Trevino, Account Executive, shares how he started in Inside Sales and has grown within our Business Development team.