Product Mgmt Senior Analyst
UPS CORPORATE OFFICES
Primary Location: ATLANTA, GA - United States
Facility UPS CORPORATE OFFICES
Job ID 205231
Zip Code 30328
---
The Global Product Innovations group at UPS is responsible for the identification and development of portfolio enhancements that position UPS in the marketplace as the industry leader in transportation solutions. The Product Management Senior Analyst is responsible for the effective management of the Domestic Air products within the UPS global product portfolio.
The Product Management Senior Analyst evaluates the existing competitive areas and closes gaps through product portfolio geographic expansion efforts, supports on-going product rationalization initiatives, participates in market research, and assists in the development and execution of marketing strategies. He/She develops routine and ad-hoc product performance analyses and reports, performs defined maintenance activities for product support infrastructure and materials, supports seasonal operating plan analysis and development, assists in enhancing current product offerings, and develops content in support of field training and communications. He/She responds to stakeholder questions and concerns, providing key information and ensuring understanding of findings. This position may manage direct reports.   
Responsibilities and Duties
Performs detailed data analyses to convert raw data into relevant metrics to establish and document product performance
Conducts primary research (e.g., phone calls, focus groups, e-mail surveys, etc.) with customers as well as sales and solution resources in order to determine product problems, obstacles, and/or opportunities for product enhancements
Assembles and interprets components of the situational assessment
Delivers presentations to key stakeholders (e.g., Product Managers, other representatives of Sales and Marketing groups, Operations, Pricing, etc.) to share information and keep them informed
Works with the Communications Department to create materials for customers and the sales force (e.g., presentations, flyers, customer case studies, etc.) that support current product information, enhancements, and marketing initiatives
Facilitates classroom and online training (as required) to ensure stakeholders and other learners have tools to effectively perform job responsibilities
Knowledge and Skills
Identifies key factors behind basic problems and establishes a path to solve them; proposes approaches to solve more complicated problems; investigates and diagnoses anomalies in routine business results
Identifies the key trends in the market to determine how they impact customers, competitors, and UPS
Familiar with primary information sources relevant to assigned area; utilizes computer-based analytical tools and other information management tools in order to perform routine analysis; documents approach and findings; reviews results with others as appropriate
Advanced skills in Microsoft Office Suite
Demonstrates understanding of products, services, and customer-facing technology solutions offered by UPS along with their features and business applications
Familiar with the primary customer business processes in which UPS solutions are most frequently applied (e.g., order management, shipping, receiving, returns, accounts receivable and accounts payable); within area of responsibility, able to describe customer benefits through the application of UPS solutions
Demonstrates an understanding of financial terminology and concepts such as cash flows, operating profit/loss, and net income; conducts financial analyses
Experience performing data analytics
Master's degree (or internationally comparable degree) - Preferred
UPS is an equal opportunity employer. UPS does not discriminate on the basis of race/color/religion/sex/national origin/veteran/disability/age/sexual orientation/gender identity or any other characteristic protected by law
Apply Now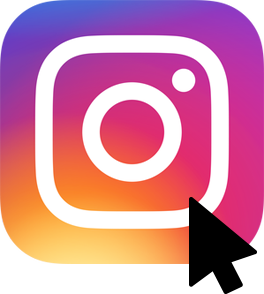 Future You
Loves

Our Instagram Page Follow Us
Jobs on the map
See where Future You will go.
Learn More
Get Job Alerts
Take another step toward Future You.