Instructional Design Editorial Specialist
35 Glenlake Building
Primary Location: ATLANTA, GA - United States
Facility 35 Glenlake Building
Job ID 208257
Zip Code 30328
---
The Instructional Design Editorial Specialist contributes to the quality of instructional materials and supports organizational objectives primarily through editorial support. This position works closely with the training development intern, instructional designers, and the training development supervisors and managers to understand aspects of policies, procedures, systems, and skills. The primary role is contributing to the editing of instructional materials; however, this person also maintains the department's style and standards documentation. Examples of prior work including writing samples are encouraged.
The Instructional Design Editorial Specialist gives feedback to instructional designers and adheres to the department's style guide. This position also supports the department by generating reports, updating standardized guides, and working with the Training Development intern. This position provides administrative assistance to support training development functions.
Responsibilities and Duties
Aligns curricula to style guides
Edits content for development of training materials (e.g., text, graphics, animations, audio, glossary, test questions, etc.) to ensure alignment with training and learning development strategies
Coordinates orders to Print Services for curriculum releases (classroom learning aids, games, posters, etc.)
Designs standardized reports on learning and training interventions to ensure key performance indicators are measurable
Reviews procedures and guidelines for training programs and learning interventions to guarantee instructional materials meet outlined learning and training goals across business units
Designs platform to develop evaluation tools (e.g., surveys, questionnaires, etc.) necessary for measuring training and learning intervention effectiveness
Provides instructional expertise and recommendations to support trainers and Shared Services Centers in the implementation of training programs
Knowledge and Skills
Editing: Attention to details for extended periods of time: copy editing is a skillset that requires focusing on fine details for several hours continuously

Instructional Design Knowledge: Applies knowledge of adult learning theory and instructional design to the support of instructional materials
Multicultural Agility: Recognizes importance of understanding global and cultural diversity within global training materials; interested in learning about cultural differences that impact business
Project Management: Demonstrates understanding of implementation objectives, project plan, and one's role within a project; participates in the quality assurance of a project; provides timely, thorough and concise updates for area of responsibility; identifies areas of risk and properly communicates them to the project manager
Advanced knowledge of grammar
Bachelor's Degree in Journalism - Preferred
Bachelor's Degree in Instructional Technology - Preferred
Bachelor's Degree in Communications - Preferred
UPS is an equal opportunity employer. UPS does not discriminate on the basis of race/color/religion/sex/national origin/veteran/disability/age/sexual orientation/gender identity or any other characteristic protected by law
Apply Now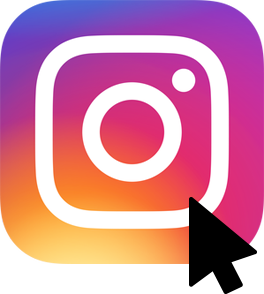 Future You
Loves

Our Instagram Page Follow Us
Jobs on the map
See where Future You will go.
Learn More
Get Job Alerts
Take another step toward Future You.