Contracts Attorney
UPS CORPORATE OFFICES
Primary Location: ATLANTA, GA - United States
Facility UPS CORPORATE OFFICES
Job ID 207078
Zip Code 30328
---
UPS is seeking an experienced Contracts Attorney to analyze, comprehend, and identify potential business risks and recommend risk mitigation strategies. He/She leads global contract negotiations translating customer and company responsibilities into legally binding contractual language that complies with UPS requirements and applicable laws. The Contracts Attorney develops processes to increase efficiency of the contractual process while minimizing operations, solutions and sales groups' warranty, and liability claims.
Responsibilities and Duties
Reviews customer contract requests received from the Sales team to determine when the business is domestic or global
Participates in contractual meetings to advise Sales team and Solutions group on documentation needed to support the customer
Verifies executed contracts are loaded into the contracts management system to ensure accurate reporting of the contracts' terms and conditions
Prepares weekly status reports for stakeholders to bring awareness of organizations impacting contractual deals to leadership
Drafts responses to customers' contract revisions to identify gaps and offer alternate language while mitigating UPS risk
Facilitates contract discussions with customers to negotiate contract revision issues
Manages resources and people processes (e.g., Performance Management, Career Development, Training, Staffing, etc.) to ensure the day to day administration of processes and formal procedures
Identifies individual and team skill gaps and developmental opportunities (e.g., training, special assignments, conferences, projects, etc.) to facilitate individual and team development
Knowledge and Skills
Demonstrates familiarity with the core service offerings across business units and deep familiarity with product, service, and customer facing technology offerings of at least one business unit; demonstrates knowledge of competitors' offerings and the features of their products, services, and customer facing technology solutions; describes types of customers that would benefit from selected offerings; compares and contrasts UPS's and competitor's products, services, and customer facing technology solutions; able to compare and contrast the customer's experience of engaging with UPS and primary competitors across all touch-points; summarizes positive and negative gaps; develops plans to leverage advantages and correct disadvantages

Demonstrates a basic understanding of the functions, regulations, and procedures of compliance agencies or governing bodies; takes a leadership position in programs that reduce risk and enhance safety




Identifies cultural issues that may impact business needs or customer solutions; applies cultural sensitivity when interacting with others outside one's own geography; leverages cultural awareness to address challenges when operating across different geographical areas; stays current on global and cultural trends




Uses multiple strategies to persuade others; identifies and removes barriers to agreements; wins concessions effectively; provides input into future negotiation processes or strategies




Demonstrates a basic knowledge of risk management fundamentals




Demonstrates a working knowledge of techniques for soliciting and gathering information; identifies appropriate sources of information




Demonstrates a thorough understanding of customer's business and uses this information to partner consultatively; establishes and maintains relationships with key decision makers; consistently provides successful customer solutions




Demonstrates a detailed understanding of supply chain concepts; makes recommendations for changes to solve supply chain problems



UPS is an equal opportunity employer. UPS does not discriminate on the basis of race/color/religion/sex/national origin/veteran/disability/age/sexual orientation/gender identity or any other characteristic protected by law
Apply Now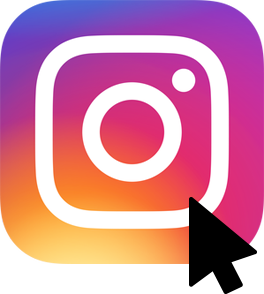 Future You
Loves

Our Instagram Page Follow Us
Jobs on the map
See where Future You will go.
Learn More
Get Job Alerts
Take another step toward Future You.