Compliance Audit Manager
UPS CORPORATE OFFICES
Primary Location: ATLANTA, GA - United States
Facility UPS CORPORATE OFFICES
Job ID 200601
Zip Code 30328
---
The Healthcare Compliance Audit Manager position requires the ideal candidate to have a strong working knowledge in many facets of healthcare compliance (manufacturing, receipt, distribution, warehousing, order fulfillment, etc.). The position is responsible for developing audit methodologies for evaluating internal controls over Healthcare processes within our logistic and distribution operations in an effort to ensure compliance with internal policies and applicable government regulations. He/She also prepares reports for all levels of management and supervises staff auditors.  
The Healthcare Compliance Audit Manager is responsible for implementing and maintaining comprehensive risk-based GXP compliance audit programs. He/She creates audit schedules (e.g., availability of personnel and data, timing requirements, etc.) to ensure completion within required guidelines. He/She reviews audit findings to ensure identified weaknesses and deficiencies are properly vetted and resolved. The Healthcare Compliance Audit Manager gathers information from various groups to prepare and distribute audit reports to all levels of management, including the Audit Committee.   
Responsibilities and Duties
Manages resources and people processes (e.g., career development, training, staffing, etc.) to ensure the day-to-day administration of processes and procedures
Identifies individual and team skill gaps and developmental opportunities (e.g., training, special assignments, conferences, projects, etc.) to facilitate individual and team development
Ensures that direct and indirect reports have documented career goals and detailed plans for achieving these goals to develop them personally and professionally
Conducts frequent performance evaluations in a consistent, fair, and objective manner to facilitate open communication and encourage continuous performance improvement
Holds others accountable to established performance levels to achieve individual and group goals
Resolves individual and group performance issues in accordance with UPS's policies and procedures in a timely manner to motivate and foster teamwork
Coaches others and provides on-going feedback and support to improve performance
Makes salary recommendations to reward employee performance
Knowledge and Skills
6+ years of relevant healthcare industry experience within the logistics and distribution and/or manufacturing environments, including 3+ years of GXP auditing experience
Working knowledge of QA oversight for healthcare logistics & distribution, manufacturing, and/or pharmaceutical trials, with the ability to utilize data analytics to interpret data and analyze results
Detail Oriented: Distinguishes between "big picture" concepts and specialized, smaller specific facts associated with work; notes the specifics of events and experiences; explains, in general, how details impact end goals or outcomes; ensures that work is completed accurately and with the appropriate level of detail
Ability to build effective working relationships at all levels with diverse internal audit and external stakeholders
Experience auditing or managing global healthcare operations 
Flexible travel schedule
Bachelor's Degree (or internationally comparable degree) in Natural Sciences (Biology, Chemistry, etc.) - Preferred
Master's Degree (or internationally comparable degree) - Preferred
Certified Internal Auditor (CIA) - Preferred
UPS is an equal opportunity employer. UPS does not discriminate on the basis of race/color/religion/sex/national origin/veteran/disability/age/sexual orientation/gender identity or any other characteristic protected by law
Apply Now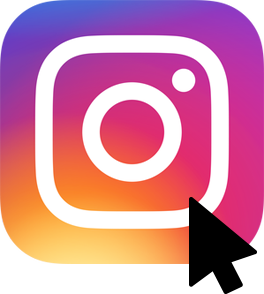 Future You
Loves

Our Instagram Page Follow Us
Jobs on the map
See where Future You will go.
Learn More
Get Job Alerts
Take another step toward Future You.