Flight Operations Intern - 747 Fleet ANC
ANCHORAGE FLIGHT TRAINING FAC
Primary Location: ANCHORAGE, AK - United States
Facility ANCHORAGE FLIGHT TRAINING FAC
Job ID 205251
Zip Code 99502
---
Description:
Assist the System Chief Pilot and Assistant Chief Pilots (ACP) with the day to day flight operations and pilot interaction of UPS flight crews and assets. Will assist with the development, design and implementation of pertinent materials for the ACPs for better interaction and communications with flight crews. Will be required to design, develop and publish graphical and multi-media content to brief and inform current operational information with flight crews during communication meetings. Assist with continual implementation and tracking processes that identify and recognize top performing line crew members. Awards include Aircrew Member of the Year, Community Service Award, and Aircrew Excellence. Assist ACP's with crewmember accountability by monitoring various data streams and looking for trends potentially indicating the need for ACP follow-up. Assist the Anchorage Training Facility management team by conducting Business Development tours of the Flight Training Center for current and prospective customers, including full motion simulator sessions. Fixed-base simulator lesson plans for training of UPS crewmembers and interact daily with instructors to ensure the highest quality of new training material. Will also perform general office duties.
The hours are primarily Monday-Friday, 8:00 am - 5:00 pm. Some evening and night hours will be worked. Assist with organizing Community Service activities and promotional events for the UPS FlightPath Program. One year of practical experience beginning in October/November 2019.
After one year, and with management's recommendation, the intern will be able to continue in the UPS FlightPath Program at Ameriflight, the world's largest part 135 cargo carrier. (See https://w3.ameriflight.com/ups-flightpath/ for program details.)
Key Deliverables:
Allows improved ACP engagement with crewmembers during critical times of flight ops

Assist Chief Pilot and ACPs with the New Hire program

Assist Chief Pilot and ACPs with United Way for all UPS pilots in August

Assist Chief Pilot and ACPs with Global Volunteer Month in October

Assist Chief Pilot and ACPs with Business Development

Assist Chief Pilot and ACPs with pilot retirements

Assist Chief Pilot and ACPs with the 25 year anniversary event in September

Assist Chief Pilot and ACPs with the military leave program 

 
Ideal candidate will possess the following:
Proficient in Microsoft Word, Excel, Access and PowerPoint

3.0 GPA

Preferred 141 School
Basic Qualifications:
Currently hold Commercial Instrument pilot license; multi-engine preferred, CFI preferred ?

Junior or Senior in an under-graduate program or less than 2 years post graduate

Location:  Flight Training Center, Louisville, KY
UPS is an equal opportunity employer. UPS does not discriminate on the basis of race/color/religion/sex/national origin/veteran/disability/age/sexual orientation/gender identity or any other characteristic protected by law
Apply Now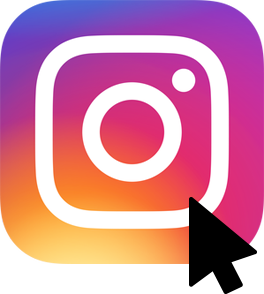 Future You
Loves

Our Instagram Page Follow Us
Jobs on the map
See where Future You will go.
Learn More
Get Job Alerts
Take another step toward Future You.