Senior Information Architect
Morris Road Location
Primary Location: ALPHARETTA, GA - United States
Facility Morris Road Location
Job ID 210516
Zip Code 30005
---
The Senior Information Architect Supervisor leads the creation of a logical and easily navigable user experience, including user interfaces, navigational rules, information organization, site maps, and planning as it relates to the customer's experience on ups.com. He/She uses industry standard design methodologies, usability study analytics, and website heuristics to design interactive web application interfaces for ups.com. This position supervises others within the department.
He/She will conduct research on current web design and user experience best practices to facilitate process improvements within the user experience team as well as collaborate with the cross-functional teams to update the user design standards and develop new technology prototypes. The Senior Information Architect Supervisor will serve as the Interaction Design subject matter expert (SME) for cross-functional teams to provide a consistent user experience across all of ups.com. He/She will discuss potential impacts with business sponsors to assess business needs and strategic goals in addition to providing resource estimates for the Information Architect role to cross-functional team to confirm support of project initiatives.
Responsibilities and Duties
Partners with Customer Technology and Marketing sponsors to transform new product or application improvement ideas into project definition documents supported by marketing and usability research
Designs annotated wireframes, screen flows, and interaction concepts to provide user experience, business-initiated design changes to the application team for functional development
Presents wireframe mockups and prototypes for team review (e.g., project sponsors, application architects, business analysts, etc.) to ensure comprehension and agreement of changes prior to functional requirements development
Persuades cross-functional team, using usability research evidence and user experience guidelines, to incorporate long-range user interface design goals into ups.com design strategy
Attends requirements meetings to understand business needs, use cases, project objectives, and project scope. Provides user experience feedback to cross-functional teams to support the creation of new application functionality and expected design impacts
Reviews and approves business and functional requirements documentation to represent Social and Digital Communications acceptance of documented design details and resolutions
Determines the need for usability research based on project definition documents or business requirements to facilitate usability test execution tasks (e.g., screener questionnaires, test scenarios, data analysis requirements, etc.)
Moderates usability testing sessions to collect customer interaction data
Analyzes customer interaction data to develop optimal user experience reports that support customer and business needs
Presents report analyses to cross-functional teams to incorporate overall strategic user experience standards into ups.com
Knowledge and Skills
Conducts Research: Uses the research problem to guide relevant data gathering and benchmarking; develops a working knowledge of literature related to the research problem; minimizes personal biases that may impact the research process or outcomes; gathers data that represent all sides of the business case
Technical Writing: Uses the appropriate style, level of detail, grammar, and organization of thought in technical writing; drafts standard specialized or technical documents using templates and job aids; considers the end-user's perspective when creating technical documents
Technology Knowledge: Leverages technological knowledge to achieve business objectives; resolves technological issues impeding work; adapts technological information, facts, or data to varying situations or groups; recommends changes to technological approach based upon knowledge of trends and best practices
Master's Degree (or internationally comparable degree) in related field - Preferred
Experience delivering presentations to senior management to provide information on the strategic vision (e.g., new technology concepts, supported research data, potential project ideas, etc.) - Preferred
UPS is an equal opportunity employer. UPS does not discriminate on the basis of race/color/religion/sex/national origin/veteran/disability/age/sexual orientation/gender identity or any other characteristic protected by law
Apply Now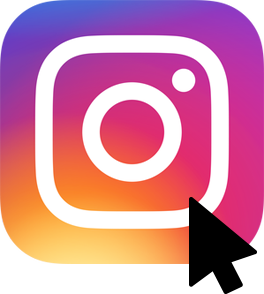 Future You
Loves

Our Instagram Page Follow Us
Jobs on the map
See where Future You will go.
Learn More
Get Job Alerts
Take another step toward Future You.