Senior Content Mgt Supervisor
Morris Road Location
Primary Location: ALPHARETTA, GA - United States
Facility Morris Road Location
Job ID 218478
Zip Code 30005
---
The Senior Content Management Supervisor optimizes the capabilities of the ups.com Content Management System (CMS), HP TeamSite. He/She is responsible for overseeing ups.com content deployment, providing CMS and website environment support to users, and acting as the product expert to develop the CMS. This position may supervise Content Maintenance Specialists. If you're looking for an exciting and challenging career opportunity to demonstrate your talent, we want to hear from you!
Responsibilities and Duties
Oversees Content Deployment

Develops and manages content deployment schedules to ensure project timelines are followed
Represents ups.com Digital Experience in deployment planning meetings with Maryland Internet Group to determine an agreed upon deployment schedule
Troubleshoots problems with deployment of UPS.com content elements from CMS to ensure successful deployment of ups.com content
Develops new deployment strategies to increase efficiency and self-sufficiency of the ups.com content deployment process
Recognizes opportunities across content publishing groups and collaborates with stakeholders to consolidate and synchronize content deployments
Assists deployment teams in solving environmental problems to limit impacts to customers using the CMS and ups.com

Provides CMS Support

Provides solutions to Content Developers to resolve user problems
Researches and interprets results of troubleshooting to determine root cause of system issues
Reports and prioritizes system defects and validates fixes to ensure timely resolution
Communicates defect resolution status and system issues with affected parties to keep them informed and aware of necessary plan adjustments
Provides leadership of CMS user support to ensure CMS users experience minimal issues 
Develops and maintains documentation to support CMS training and education of existing and new features

Optimizes CMS Capabilities

Researches industry trends to understand opportunities for optimization of the CMS
Develops deep understanding of ups.com content needs and the CMS structure to guide optimization projects
Develops project definition documents and user stories to capture sponsor requirements. and articulate CMS development needs to the development teams
Develops cost/benefit models to justify CMS improvements and prioritize CMS backlog
Writes position statements to explain the need for new techniques and gain cross-functional support
Acts as a liaison between CMS editorial users and development teams to guide CMS development projects
Tests and validates enhancements to ensure business approval
Participates in working sessions, stakeholder reviews, and backlog refinement sessions to guide CMS development projects
Develops Agile project management plans and coordinates needed resources to support CMS projects including development and deployment
Supports advanced CMS enhancements including implementation of targeting functionality

Implements technical SEO enhancements

Coordinates with Search Engine Optimization leads to develop CMS and other site solutions to optimize ups.com for organic search
Tests and validates SEO enhancements and ensures project meet sponsor requirements and timelines
Serves on the ups.com Search Working Committee to inform internal search functionality and implementation
Generates, downloads and deploys the ups.com XML Sitemap for external SEO
Knowledge and Skills
3-5 years' managing a content management system, or similar technologies using Agile project management processes  
Experience using TFS, Jira, or a similar project reporting and tracking tool
Bachelor's Degree in Communications, Marketing, Business, Computer Science or related field - Preferred
Experience with HP TeamSite CMS - Preferred
Experience implementing technical SEO enhancements - Preferred
Experience working cross-functionally with off-shore resources and vendors - Preferred
Experience with developing website content - Preferred
UPS is an equal opportunity employer. UPS does not discriminate on the basis of race/color/religion/sex/national origin/veteran/disability/age/sexual orientation/gender identity or any other characteristic protected by law
Apply Now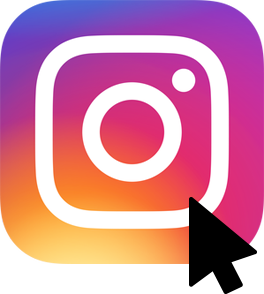 Future You
Loves

Our Instagram Page Follow Us
Jobs on the map
See where Future You will go.
Learn More
Get Job Alerts
Take another step toward Future You.