Marketing Strategy Sr Analyst - FLEX
Primary Location

55 GLENLAKE PARKWAY

, Alpharetta, Georgia
Job ID 345072
Full-Time
Alpharetta, Georgia
Level: Varies based on position
Job Summary
This position gathers data and performs analyses necessary to develop and evaluate UPS' Marketing Strategy. The incumbent consults with internal subject matter experts to assist in identifying the best approach to gathering information and solving business issues. This role conducts detailed external analysis to help develop a current and future view of markets. In addition, the incumbent provides information on current UPS capabilities and performance including profiles of current UPS customers. This position is also responsible for summarizing and communicating the results of the analyses to key stakeholders throughout the organization.
Responsibilities
Develops subject matter expertise on internal and external sources of information (e.g., customer data, market data, industry data, etc.) for analyses to provide information for decision making
Understands how to use and access secondary data sources and in-house reporting tools (e.g., BIA, Data Warehouse, etc.) to gather data for analyses and decision making
Identifies the key trends in each region/product to determine how they impact customers, industry, competitors, and UPS
Consults with subject matter experts to develop a complete understanding of the relevant trends.
Prioritizes key trends to better understand and clarify UPS's ability to reach growth targets
Develops Strengths, Weaknesses, Opportunities, and Threats (SWOT) analyses of key competitors to identify market advantages/disadvantages
Works with Marketing Research on relevant customer related projects to gain insights into customer needs
Provides insight to other marketing groups to help them creates a plan to position the correct value proposition for attractive customer segments to improve effectiveness of marketing initiatives
Evaluates and summarizes analyses to communicate appropriate information to stakeholders
Preferences
Identifies market opportunities for growth and incorporates into planning; develops complex models supported by trend analysis, economic indicator forecasts, and where appropriate by research; identifies the relationship and impact to UPS; thoroughly documents all assumptions and inputs
Demonstrates a basic understanding of products, services, and customer facing technology solutions offered by UPS along with their features and business applications; describes general customer profiles targeted by the company
Demonstrates a detailed understanding of competitor's strategies and offerings; collects, analyzes, and interprets competitive information; identifies areas where UPS is at a competitive disadvantage and suggests ideas for improving its competitive position
Maintains basic awareness of potential regulations that could impact product or segment; monitors emerging technologies and potential impact on the ways transportation and logistics companies serve customers
Establishes appropriate and well-defined marketing objectives and strategies; identifies and evaluates a range of alternative strategies to achieve objectives
Master's Degree (or internationally comparable degree)
Displays familiarity with UPS MCCU and SWOT process
UPS is an equal opportunity employer. UPS does not discriminate on the basis of race/color/religion/sex/national origin/veteran/disability/age/sexual orientation/gender identity or any other characteristic protected by law
Benefits & Career Advantages
SCS Healthcare Logistics Professionals get a full slate of benefits and rewards.
401(k)

Full Healthcare

after 30 days

Growth from within

Work on a
Team of Experts

Make a Global Impact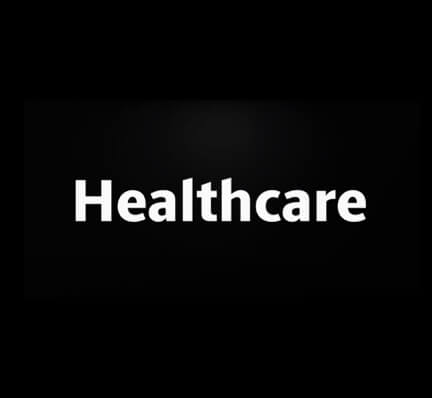 UPS Healthcare
Hear about UPS Healthcare's capabilities- the future of healthcare is being built right now, and UPS Healthcare is helping to shape it.
UPS Premier
Learn about our Technology Enabled Network for Healthcare shipments, helping to deliver hope.