Express Critical Business Development Manager
Primary Location

1821 Beaver Avenue

, Alpharetta, Georgia
Job ID 349432
Full-Time
Alpharetta, Georgia
Level: Varies based on position
Job Summary
The Express Critical Account Manager develops and delivers new business to customers with urgent shipping needs (e.g., same day delivery, hand carried shipments, etc.). This position utilizes a combination of third party resources (e.g., commercial airlines, etc.) to meet customer needs. He/She promotes business relationships internally to ensure his/her sales counterparts are aware of the availability of Express Critical (EC) products and services.
The Express Critical Account Manageridentifies customer targets (e.g., sales leads from other UPS sales teams, etc.) to qualify new business and ensure customer needs fit within the UPS sales model. He/She maintains relationships with existing customer base to ensure customer satisfaction and protect revenue from competitors. This position conducts joint sales calls to promote products and services and develop new sales opportunities. The Express Critical Account Manager generates sales activity reports (SAR) to provide management visibility to pipeline and secured accounts.
Other Duties
Gathers detailed customer requirements to define best enterprise solutions (e.g., combination of multiple UPS products, etc.).

Validates costs with Pricing and presents rates for customer acceptance and business commitments.

Reviews daily sales reports to monitor shipping activities and maximize effectiveness within territories.

Monitors key account metrics (e.g., revenue, operating ratio, service level, etc.) to assess performance and redefine sales strategies.

Monitors account changes (e.g., facility moves, internal territory changes, etc.) within territory to manage consistency of revenue for sales funnel.

Teams with UPS Small Package and Supply Chain Solutions to develop strategies for sharing customers and growing the business.

Attends functional sales meetings (e.g., Freight, Small Package, Supply Chain Solutions, etc.) to promote and educate sales team members on products and services.

Researches web sites, periodicals, and business information resources to identify high level decision-makers within customer organizations.

Communicates product updates to provide periodic accounts and service center performance data.

Monitors initial shipments to ensure there is a smooth customer experience.
Preferred Competencies
Applies Service, Product, and Customer Technology Knowledge: Demonstrates familiarity with the core service offerings across business units and deep familiarity with product, service, and customer facing technology offerings of at least one business unit; demonstrates knowledge of competitors' offerings and the features of their products, services, and customer facing technology solutions; describes types of customers that would benefit from selected offerings; compares and contrasts UPS's and competitor's products, services, and customer facing technology solutions; able to compare and contrast the customer's experience of engaging with UPS and primary competitors across all touch-points; summarizes positive and negative gaps; develops plans to leverage advantages and correct disadvantages.
Assesses Business Needs: Monitors the business need to identify any changes; breaks the business down into smaller components to better prioritize where attention should be focused; identifies related business needs; knowledgeable about what information to look at to make an assessment; demonstrates a thorough understanding of the business' long-term needs; creates solutions designed to fit current and future needs.
Conducts Customer Analysis: Demonstrates some advanced knowledge of how to conduct customer analysis using common sources of information to identify customer facts and trends; collects standard research data about current and prospective customers with some guidance; identifies and develops lists of prospective customers; assists with identifying instances where customer needs or expectations are not being met; drafts promotions of products, services, and features based upon research with oversight from others.
Creates Account Strategies: Helps define and create specific documented account strategies; evaluates key financial indicators to establish account strategies; leverages sales and service resources to meet basic customer needs; recognizes overlap between customer needs and external industry trends.
Freight Forwarding Operations Knowledge: Demonstrates a detailed understanding of processes, procedures, and technology for intermodal transportation; identifies root causes of recurring issues within freight forwarding operations; describes the general structure of freight forwarding operations.
Strategic Customer Partnerships: Builds and maintains relationships throughout a customer organization; makes recommendations regarding account decisions or strategies.
Supply Chain Management: Demonstrates a detailed understanding of supply chain concepts; makes recommendations for changes to solve supply chain problems.
MINIMUM QUALIFICATIONS
Experience with business to business sales in Aerospace, Industrial, High-Tech, or Healthcare sector(s) – Preferred

Experience with Excel, PowerPoint, Word, or similar software - Preferred
UPS is an equal opportunity employer. UPS does not discriminate on the basis of race/color/religion/sex/national origin/veteran/disability/age/sexual orientation/gender identity or any other characteristic protected by law
Benefits & Career Advantages
Sales employees get a full slate of benefits and rewards.
401(k)

Full Healthcare

Career Growth
& Mobility

Comprehensive
training

Competitive Pay
Career Path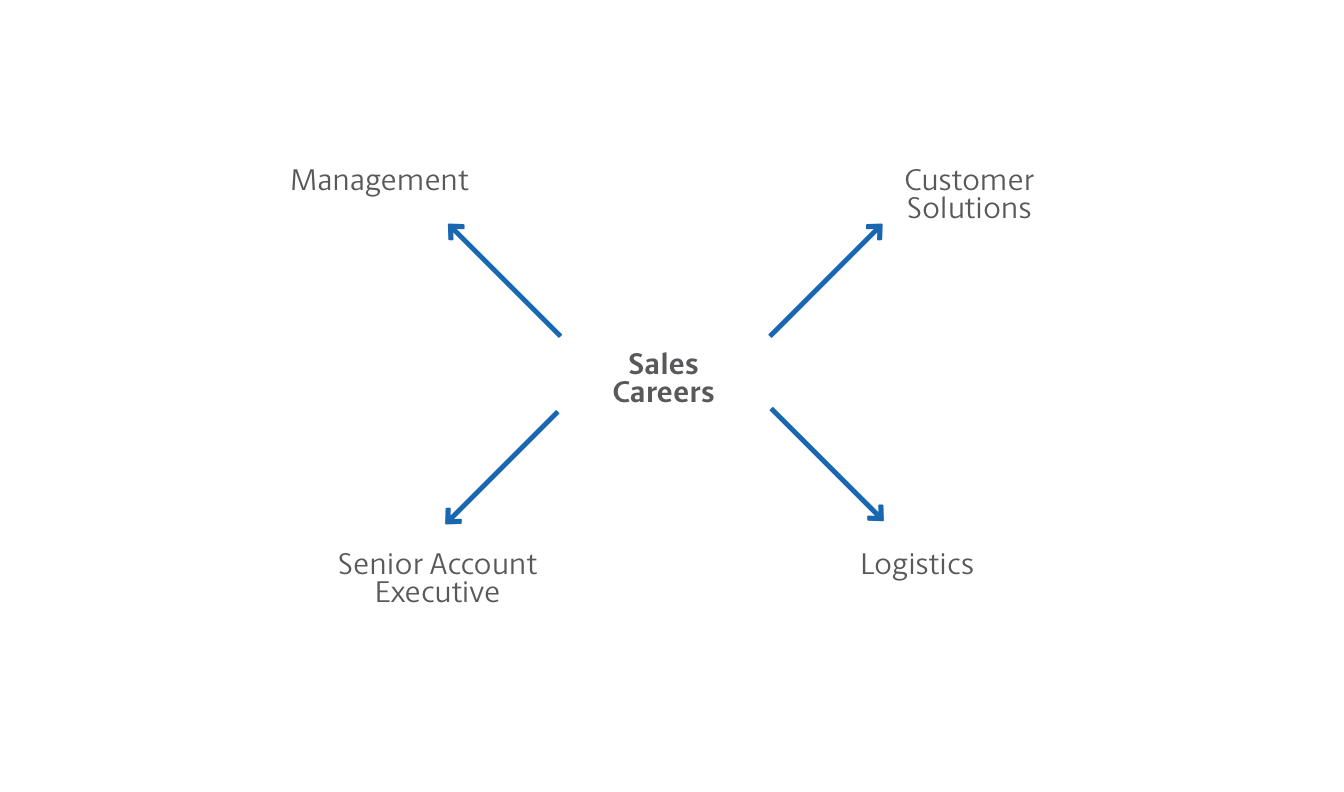 Career Snapshot
Opportunities to Grow

Strength of the UPS name behind you

Diverse team of experts

Creating custom solutions for businesses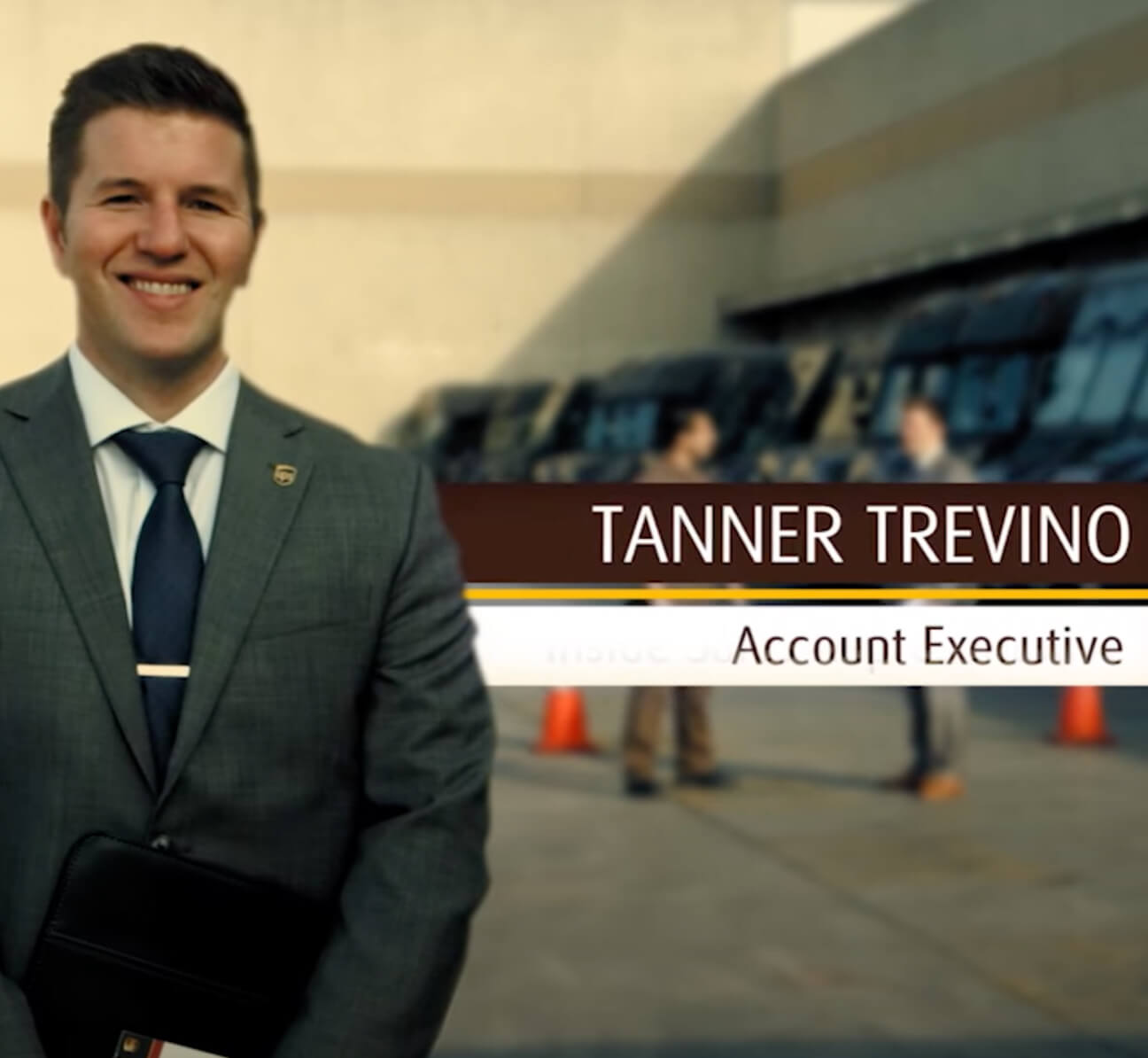 UPS Account Executives
Tanner Trevino, Account Executive, shares how he started in Inside Sales and has grown within our Business Development team.