Customer Communications Supervisor
Morris Road Location
Primary Location: ALPHARETTA, GA - United States
Facility Morris Road Location
Job ID 210501
Zip Code 30005
---
The Digital Communications Supervisor supports the development of digital communications plans and coordinates the execution and optimization of those plans to reach appropriate target audiences against UPS's business objectives. He/She works closely with a variety of stakeholders and supports functions including Segment Marketing, International Marketing and Communications, Project Management Office, Digital Technology Services, communication channels, content team and agency partners. This position also supports the development and reporting of business and diagnostic metrics related to digital communications plans. The Digital Communications Supervisor continually collaborates with regions, functions, and groups to ensure communications are business aligned, deliverable dates are met and to support consistency and eliminate redundancies. The position supports the development of presentations, insights, recommendations, and results to socialize plans and outcomes with senior management and stakeholders. The Digital Communications Supervisor acts as day-to-day project management lead on digital campaigns. 
Responsibilities and Duties
Supports the development of digital campaign plans to ensure communication activities are developed and executed to support business revenue goals
Identifies program milestones, dependencies, and challenges to proactively address potential issues; identifies key insights for optimization of programs performance in-flight and through campaign completion
Supports strategy sessions with internal stakeholders and communications staff members to create measurement plans that will serve as the basis for optimizations to generate maximum revenue
Knowledge and Skills
Project Management: Develops timing plans and leverages workflow tools to manage the completion of deliverables related to a digital campaign
Communication Design and Management: Identifies root causes of problems with communication programs; designs communication programs based on organizational needs; adapts media channel and communication style to various situations or groups; recommends adjustments to communication strategies
Bachelor's Degree (or internationally comparable degree) in Communications, Journalism, Marketing, or related discipline - Preferred
Experience and knowledge of how to use marketing technology such as marketing automation, web analytics, SEM tools and data management platforms - Preferred
UPS is an equal opportunity employer. UPS does not discriminate on the basis of race/color/religion/sex/national origin/veteran/disability/age/sexual orientation/gender identity or any other characteristic protected by law
Apply Now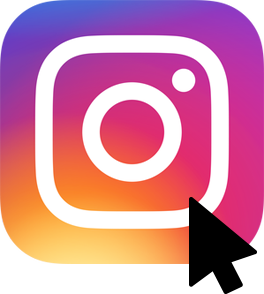 Future You
Loves

Our Instagram Page Follow Us
Jobs on the map
See where Future You will go.
Learn More
Get Job Alerts
Take another step toward Future You.