What comes to mind when you think about UPS and technology?
Are you visualizing one of our famous brown package cars? With more than $1 billion spent on technology initiatives each year, we do so much more than making sure each delivery arrives on time.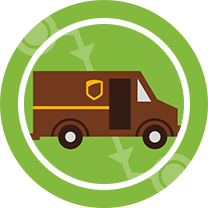 ORION
Today, ORION can solve an individual route in seconds and is constantly running in the background evaluating routes before drivers can even leave the facility. This level of route evaluation conducted through the ORION program requires extensive hardware and architectural provisions. Running on a bank of servers in Mahwah, New Jersey, ORION is constantly evaluating the best way for a route to run based on real-time information. While most of America is sleeping, ORION is solving tens of thousands of route optimizations per minute.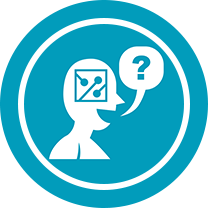 Artificial Intelligence
UPS has launched a beta version of a chatbot, an artificial intelligence-enabled platform that mimics human conversation to help users easily find UPS' locations, get shipping rates and track packages. Elements of artificial intelligence are becoming a bigger part of various UPS technologies. For example, our new virtual assistant on UPS.com uses natural language understanding to help customers track packages. The assistant becomes skilled at its tasks as more people ask it questions.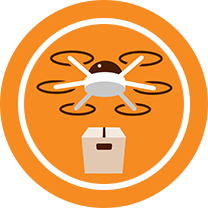 Drone Delivery
Our focus is on real-world applications that benefit our customers. Drones offer a great solution to deliver to hard-to-reach locations in urgent situations where other modes of transportation are not readily available. Innovation through automation and robotics has long been a focus for the world's largest package delivery company. In fact, UPS has been testing drones in warehouses to check high storage racks to confirm stock or available space. We're also exploring the use of drones to deliver humanitarian aid in hard-to-reach parts of the world.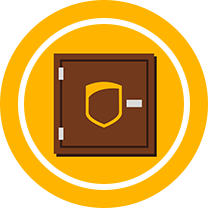 UPS Access Points
UPS Access Point locations are convenient places—such as The UPS Store®, neighborhood grocery stores, or other local businesses— that offer easy package drop-off and pickup. Our technology links Access Points into our network with information entered through UPS Mobile, My Choice and ORION software used by our drivers.
With over 8,100 UPS Access Point locations in the U.S., UPS now offers approximately 67 percent of consumers an alternative to home delivery within 3 miles of their residence. Our network of interconnected apps gives our customer maximum visibility and control over where and when they receive their packages.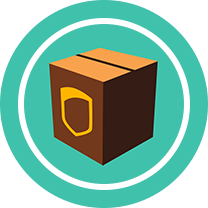 UPS My Choice
UPS My Choice Members and Premium Members, receive delivery alerts for all eligible home deliveries. For those times when customers won't be home to greet their UPS driver, they can reschedule, redirect, or have their packages delivered The UPS Store® or to a UPS Access Point location.
Our technology allows for changes made on deliveries to be quick and convenient. Nearly 24 million U.S. consumers already use My Choice to plan their deliveries.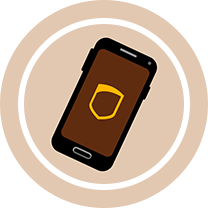 UPS Mobile
The UPS Mobile app allows users to track, ship, get a quote, or find a location. It is a one-stop app for any information a customer might need on their delivery. With a simple yet robust interface and My Choice integration, it serves as a convenient way to get the information they need, whenever or wherever they may need it. UPS Mobile is has been developed for both iOS and Android platforms.
Life at UPS IT
UPS has always placed value on people as our greatest resource. It's not enough to hire people who are good at their jobs. Our people are committed to making a difference in the world, however they are able to.
Go