When you work at UPS Healthcare, what you do every day matters. After all, our customers provide the world's pharmaceuticals, medical devices, testing equipment and much more. Powered by a technology-enabled global network, our people bring their skills and commitment to every step in the process, from planning to the warehouse to delivery via multimodal transportation. So no matter what type of position you're interested in, with UPS Healthcare, you'll play a critical role in moving the world forward.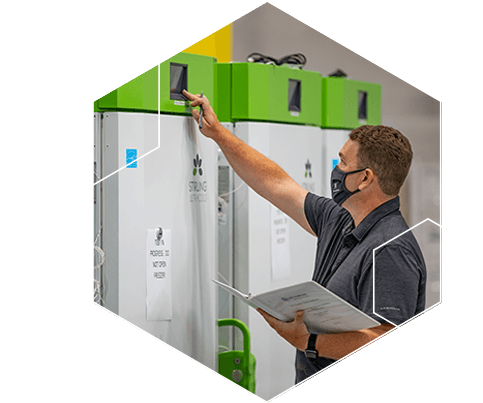 Our role in delivering COVID-19 vaccines
As an integral part of Operation Warp Speed, COVAX, and other global vaccine initiatives, the team at UPS Healthcare manages advanced packing, tracking, and cold and frozen storage to ensure secure, compliant distribution of critical, often fragile vaccines and therapies.
Get to know where healthcare is going
From customized gene therapies to temperature-sensitive biologics, we're delivering the future of healthcare, right now. Watch the video to learn more about our team's forward-thinking capabilities.
Our network and logistics expertise means we will continue to be market leaders as we deliver on our commitment to quality-focused, patient-driven service."