Doreen D.
Manager, Customer Service Team
China
Doreen joined UPS fresh out of college. Two months into the job, she scored her first promotion. Seven years on and several promotions later, it's clear to her that UPS recognizes and rewards efforts, and wastes no time in making things happen for their people. If you show your drive and commitment to do well and move forward, you'll find no lack of opportunities to develop yourself. When she expressed her interest to take on managerial responsibilities, she was given the chance to develop the skills needed to qualify for her current role, even though she was still early into her career at the time.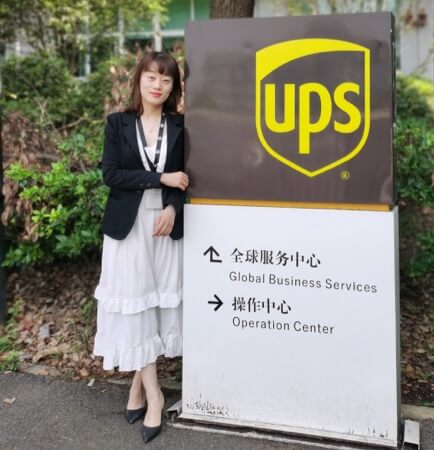 Q&A with Doreen
How would you describe your role to a friend?
I am the windows to UPS. I have a customer-facing role that handles calls, emails, and complaints. I think and plan how to work out better solutions for customers, in collaboration with other departments.
How do people react when you tell them you work at UPS?
"You must really love it there to stay on for such a long time." I continually receive positive responses.
What are some reasons you are staying with UPS?
I love the culture, career growth opportunities, clear policies, and great atmosphere. You will get opportunities if you put in the effort. Everyone is equal and makes the effort to communicate well with one another across all levels. We can all speak freely, and management is very open to hearing new ideas. Training is always available to everyone.
How would you describe your personality?
I work very well under pressure. I love to learn from people who have more experience. I have high expectations of myself—I'll wake up early every day to do some exercise to refresh my mind before I get into the office early to plan the day ahead.