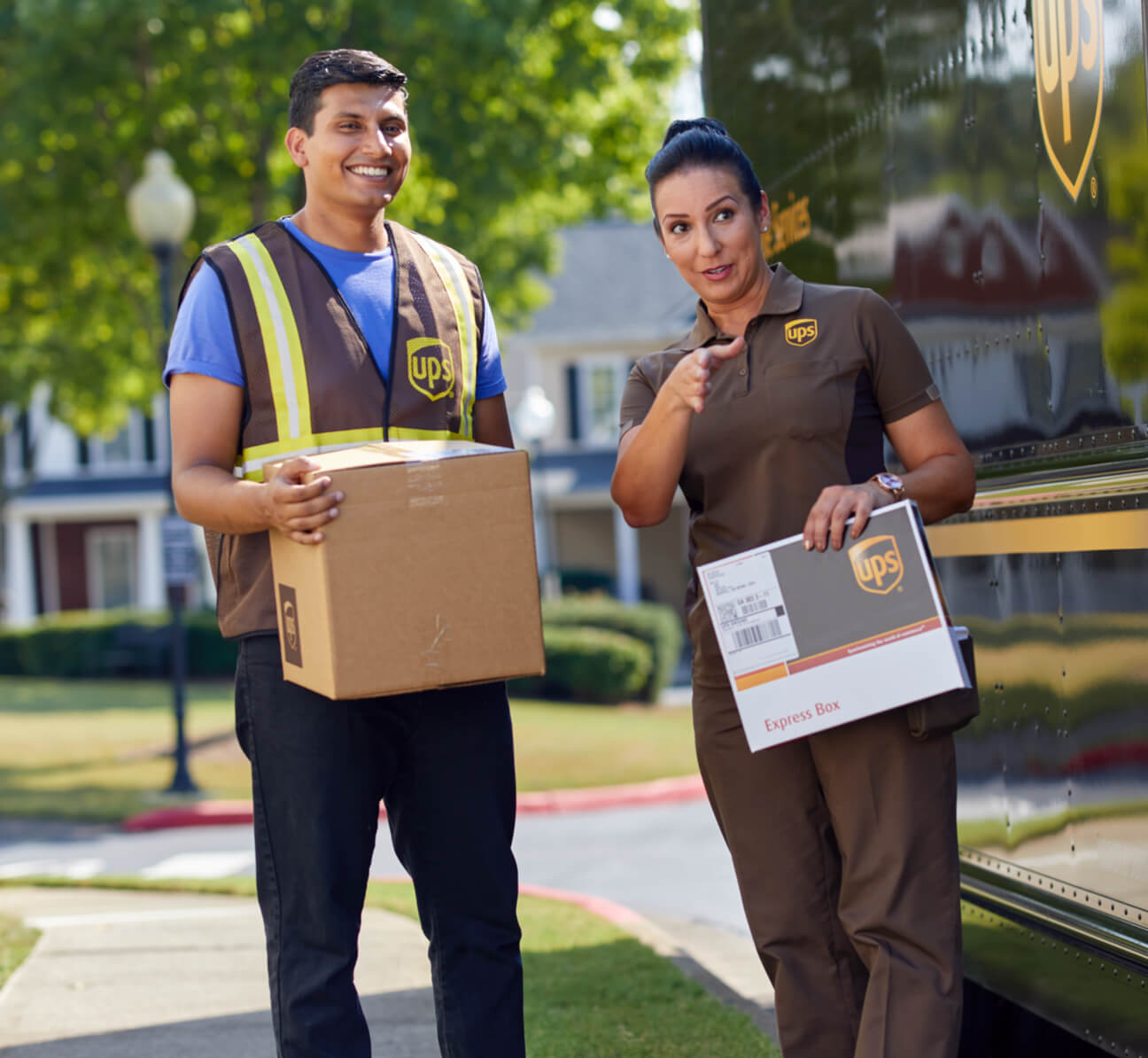 Help Out and Cash In
As a Driver Helper, you'll ride along with a Package Delivery Driver in our famous brown trucks and help get packages of all shapes and sizes exactly where they need to be. It's a lot of in and out of the truck, making deliveries and greeting customers. Helpers do not drive the brown truck.
This seasonal role is a lot of work but also a lot of fun—this might be the busiest time of the year for us, but it's also full of festive cheer and happy faces.
Don't see a job opportunity in your area right now? Sign up for Job Alerts and we'll email you as jobs that match your interests open up.
Driver Helper FAQs
What are the shifts like?
Varied and busy. You'll be working outside and in neighborhoods.
Where does a Driver Helper work?
You'll be picked up by your Package Delivery Driver at a specified location. You'll work together to make multiple deliveries on a pre-assigned delivery route.
What does it take to be a Driver Helper?
Stamina and reliability, the ability to lift up to 70 lbs, customer focus and friendly demeanor. No driver's license required.
Do Driver Helpers wear a uniform?
We will provide you with a reflective vest—just add comfortable, closed-toe shoes or boots with a sturdy upper and non-slip soles.
When are Driver Helpers hired?
Driver Helpers are seasonal UPSers only. That means they are usually only hired in October, November and December.