The Best and Boldest Brown Friday Ever!
The UPS Brown Friday hiring event is back this year. Join us to learn what makes UPS a great place to work. Hear from our Chief Human Resources Officer, Darrell Ford. Get your questions answered. See what current UPSers have to say about shifting your team, pay, and future to UPS! And learn how to apply online and you could receive a job offer in 30 minutes or less for some roles.
The national event will be virtual, which means you can join from anywhere and pick from one of many sessions. If none of the times work for you, you can always attend a local event somewhere near you instead. Either way, we hope you can spend Brown Friday with us!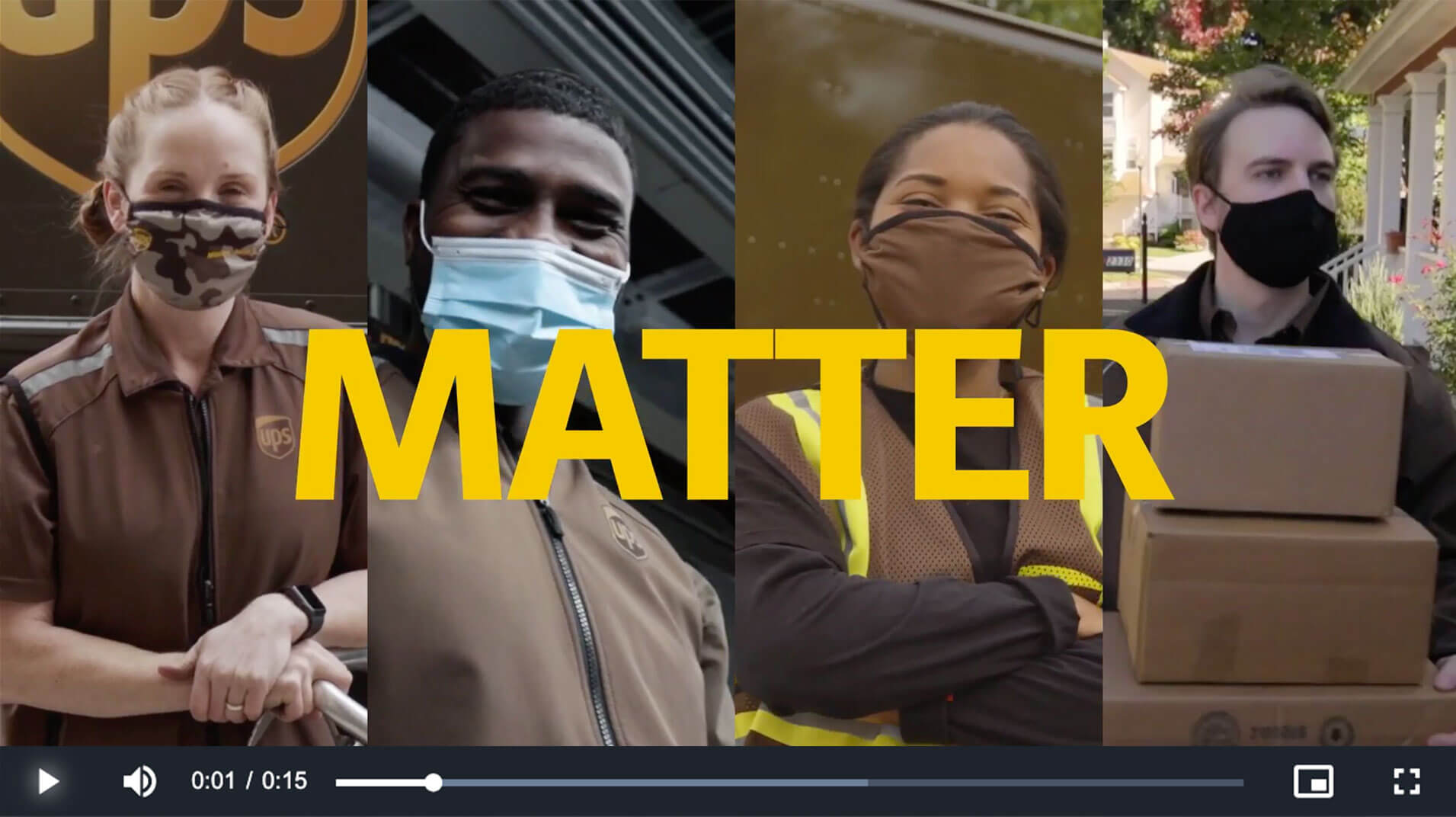 Find the UPS Role That is Right for You
There are lots of opportunities to join our team right now. And you don't have to wait for Brown Friday—you can search & apply at any time!
Brown Friday Webinar Event Schedule
Register Now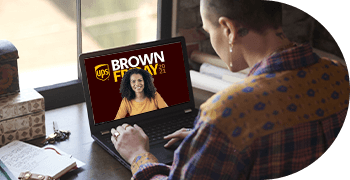 Welcome to
Brown Friday 2021
Meet your host for the day and get an overview of what to expect.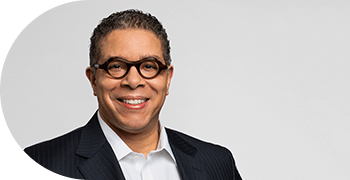 CHRO Introduction
Darrell Ford will kick off every session with a welcome message.
What to expect
when you're a UPSer
Team members from across the country share why they joined, why they stayed, what they did, what they loved most and more!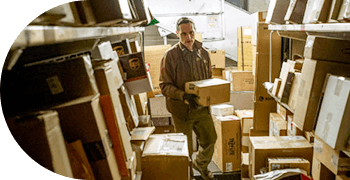 Real Answers to Real Questions
When will I start working? What qualifications do I need? What will I wear? All these questions and more will be answered during this Q&A session.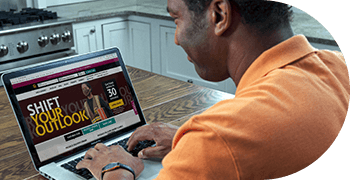 How to Apply
We will show you how easy it is to apply for a seasonal job at UPS. You could even receive a job offer within 30 minutes of applying for some roles!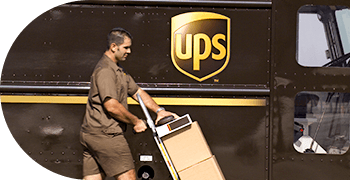 Closing
A thank you message from your host.
Frequently Asked Questions
What is Brown Friday?
Brown Friday is the largest UPS hiring event of the year. It is a mass recruitment drive to help us make sure we have all the people we need to serve customers throughout the holiday season. A lot of seasonal workers do go on to build lifelong careers with UPS.
When is Brown Friday and what session should I sign up for?
There are 19, online Brown Friday sessions across November 4th, 5th, and 6th. You can attend any time you choose, and you only need to pick one as they will all be the same. If these sessions don't suit your schedule, you could attend one of 100s of local events where you'll learn about roles near you—and maybe even interview for one! These are both online and in-person, and details can be found on our events page.
Will Brown Friday be an in-person event?
Both! The Brown Friday national event will be a virtual information session, and some locations may have location specific virtual or in-person events—these can be found on our events page. In-person events will follow all State and local Covid-19 protocols.
How do I register? Will the Zoom link be sent to me in advance?
If you want to attend the online, national event, you can register for a session of your choice here ,for the link to the Zoom Webinar Registration and you'll be sent an email with a Zoom link to use on the day. Local event details and instructions can be found on our events page.
What jobs will be available on Brown Friday?
Package Handler/Warehouse Worker, Driver Helper, Personal Vehicle Driver, Delivery Driver and Tractor Trailer Driver. Most jobs are seasonal but could lead to other opportunities.
Will I have an interview on Brown Friday?
Most positions will not require an interview. Driving positions will require a brief phone interview, which candidates can schedule when they successfully apply at UPSjobs.com
Will I get hired on Brown Friday?
You don't have to wait for Brown Friday. We encourage you to apply online at UPSjobs.com, even if it's before Brown Friday—you could even get a job offer within minutes for certain roles.
I forgot to register! Can I still attend?
Yes! Visit the registration page here ,which is a link to the Zoom Webinar Registration. Unless a date is greyed out, space is still available for that session. Hit RSVP and quickly fill out some basic information. A confirmation email with a zoom link will be sent to you automatically.
What types of positions are currently available at UPS? Is it just seasonal or are permanent positions also available?
Brown Friday is targeted at people who are interested in seasonal work as Package Handlers/Warehouse Workers, different types of drivers and Driver Helpers. However, some people do go on to build lifelong careers with UPS – over the last three years, about one-third of people hired by UPS for seasonal package handler jobs were later hired in a permanent position. If you're only interested in a permanent role, you can search our careers site to see what's available near you.
Can I still apply if I can't attend Brown Friday?
Yes! All you need to do is visit UPSjobs.com and search & apply for the role that best suits you.
What is working at UPS like?
A seasonal job at UPS is like no other. UPS delivers millions of packages throughout the year—and during the holiday period, volume is even higher. It's fast-paced work that requires stamina, an eye for detail and teamwork. But even if you're out on the road delivering packages on your own, you'll never be alone. We depend on our seasonal workers to get us through the holidays and will support you as strongly as we do our permanent team.
How much do positions pay? What benefits are available?
Pay varies. We encourage you to carry out a job search on UPSjobs.com and click on one that interests you to find out the specific details about that role, including wage rate. Most benefits are not available for seasonal workers. Tuition reimbursement may be available depending on role and location. Permanent UPS jobs – including part-time jobs – are eligible for a variety of benefits, including healthcare and retirement.
How soon will I start my job and when does it end?
You can select your start date for the warehouse workers/package handler and driver helper positions once you successfully complete your online application. The season usually runs through the week of Christmas and up to January 15, 2022 depending on need.